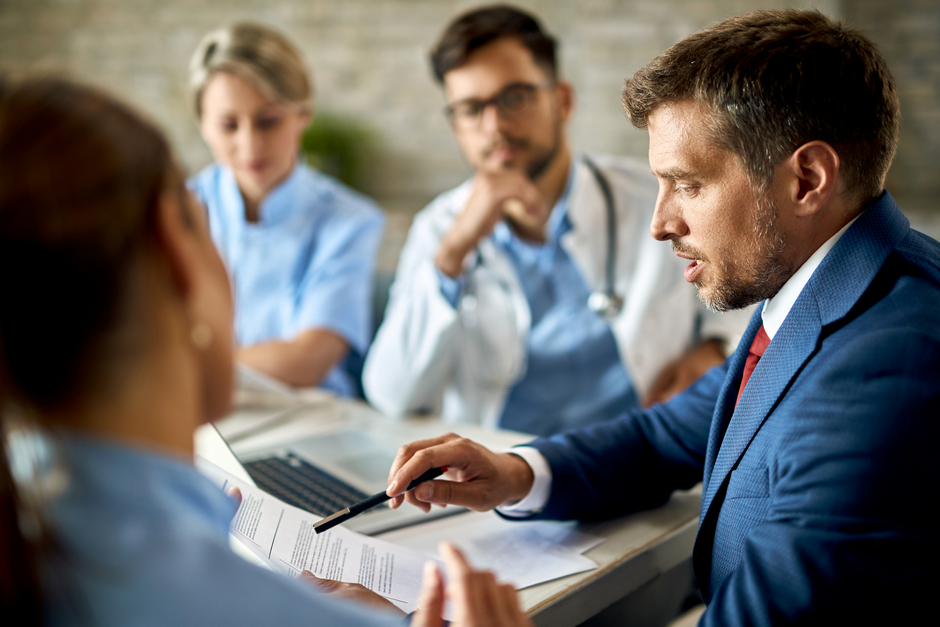 What does a regulatory affairs specialist do?
A regulatory affairs specialist is responsible for ensuring that every product their company sells meets relevant government legislation, and that patient safety and efficacy are at the forefront of business activities. They act as the critical liaison between their organisation, the products they sell and the regulatory authorities by applying their scientific, business and regulatory expertise.
Regulatory affairs specialist job description
Exact responsibilities may vary depending on the company, but as a general rule you will:
Provide regulatory expertise to scientists and senior management on new product development, and assist with the preparation and submission of regulatory documentation
Support the maintenance of regulatory files and tracking databases to ensure prompt and accurate access to company regulatory information (concerning current, pending and future approvals and renewals)
Assist in reviewing product and process documentation for assigned projects to ensure compliance with requirements, as well as monitor renewals to strict deadlines
Act as liaison between multiple project teams to obtain significant information as well as answer queries that may arise
Communicate design changes to existing products and company practices where necessary
Plan and develop product trials and interpret trial data, as well as take part in marketing activities for packaging or advertising approvals
Stay up to date with the latest rules and regulations
Give presentations to regulatory authorities
Types of employers
Regulatory affairs specialists are most commonly employed within:
Pharmaceutical and healthcare companies
Biotechnology companies
Medical device companies
Cosmetics companies
Food and drinks manufacturers
To see who is hiring right now, search the latest regulatory affairs specialist jobs here.
Qualifications and experience required
You will usually be required to hold a Bachelor's degree in a relevant subject to become a regulatory affairs specialist. Relevant subjects include engineering, pharmacology, chemistry, epidemiology, biology, and medicine. Alongside this, employers may require a Master's degree.
Regulatory affairs can be challenging to break into, therefore gaining a few years of experience in a related role – such as quality assurance, drug development or scientific research – can be incredibly beneficial. This will give a good base level of knowledge about how regulatory affairs and drug development works, as well as enhance necessary skills. Alternatively, you could opt to undertake an apprenticeship programme that provides a combination of Masters level training alongside paid work experience.
Download CV and cover letter templates to write an effective job application here.
How to become a regulatory affairs specialist
You will be required to have a range of skills, including:
Project management
Communication, both written and verbal
IT skills
Planning and organisation
Analytical, critical thinking and problem solving
Teamwork oriented
The ability to work under pressure and to tight deadlines
Alongside these basic skills, you will need to have good understanding of regulatory requirements and current industry practices. For example, you may need to know about the US FDA and CE marking (MDR), as well as quality management systems such as ISO 13485 and ISO 9001. Experience with software packages like SAP, Agile and Windchill may also be beneficial in a regulatory role.
With an interview, you are likely to be asked questions that explore your familiarity with the different licencing procedures and current regulations and guidelines. An example of a question could be "what methods have you used to determine the types of regulatory submissions or internal documentation that are required in situations such as device or labelling changes?" or "what factors do you consider when providing technical review of data or reports that will be incorporated into regulatory submissions?". An employer may also want to know about challenges you have faced within a previous role, as well as how you overcame them to complete your work. You should always use the STAR technique when answering interview questions, which you can find out more about here.
Sign up to CK+ to apply for roles at the click of a button and receive job alerts straight to your inbox here.
Salary expectations
The starting salary for a regulatory affairs specialist with up to a couple of years' experience can range between £30,000 and £40,000, although this can vary depending on the type of company and location of the job. With additional experience, this can rise to between £60,000 and £70,000 for managerial positions. Associate directors can earn in excess of £100,000.
You may be able to earn more as a freelancer or contractor.
Career progression
It can take time to progress in the early stages of a regulatory affairs career due to the demand for a range of skills and experience. However, further on, it is possible to progress into more senior roles fairly quickly if you can show that you have the required level of competency.
There are a variety of career progression opportunities, such as:
Progression into a more senior role that takes on a higher level of responsibility and the opportunity to manage teams
A move into a different industry using the transferrable skills gained
A move into a different area of the business such as customer experience or quality assurance
Becoming a freelance or contract worker
Related jobs
Pharmacovigilance – also known as drug safety, pharmacovigilance is the science relating to collecting, detecting, assessing, monitoring and preventing adverse effects of pharmaceutical products.
Medical Science Liaison – works within pharmaceutical, biotechnology, medical device or healthcare organisations to monitor product lifecycles and act as a scientific expert as well as the key link between multiple stakeholders.
Clinical Research Associate (CRA) – plans, prepares and carries out clinical trials in order to test new or existing drugs and assess their safety and benefits of use. 
Search regulatory affairs jobs
Read our guide to the regulatory affairs industry