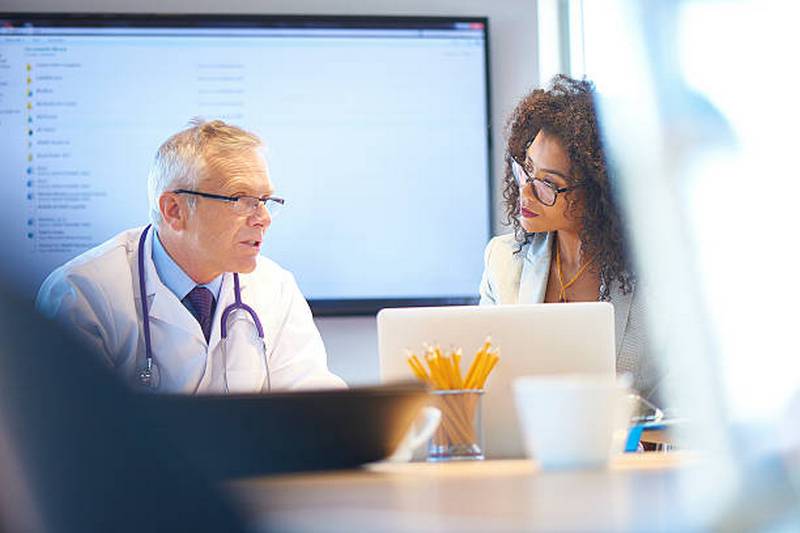 What is a medical science liaison?
A medical science liaison (MSL) works within pharmaceutical, biotechnology, medical device or healthcare organisations to monitor product lifecycles and act as a scientific expert as well as the key link between multiple stakeholders. MSLs establish and maintain relationships with these Key Opinion Leaders (KOLs) to ensure that medical products are used effectively and provide data on advances in treatments.
Job description
The specific role and responsibilities of a medical science liaison will vary depending on the area (such as oncology, haematology or cardiology) or specialism (such as diabetes or arthritis) on which they work, as well as the type of company they are employed with. As a general rule, though, they will be required to:
Provide fair, balanced and unbiased medical information and support to Key Opinion Leaders
Identify, develop and maintain credible relationships with KOLs, as well as maintain working relationships with relevant patient organisations
Guide the development of brand plans and strategies by providing appropriate medical insights and expert knowledge about a product or disease area
Develop training plans and deliver these to other members of the team as well as marketing teams
Coordinate trials, customer advisory boards and patient groups in order to test out healthcare products
Stay up to date with the latest scientific and clinical research that is relevant to your focus
Types of employers
Medical science liaisons are most commonly employed within:
Pharmaceutical companies
Biotechnology companies
Medical device companies
Healthcare organisations
To see who is hiring right now, search the latest medical science liaison vacancies here.
Qualifications and experience required
Medical Science Liaison positions are highly specialised and advanced, therefore having relevant knowledge of the field in which you are working as well as the qualifications to show this is important. You will need to have a BSc in a life sciences subject, and a Masters can greatly improve your competitiveness against other candidates – however you will need to have extensive experience within the pharmaceutical industry alongside these qualifications.
Another, and more common, way into the industry is through undertaking a PhD, PharmD or MD degree. Whilst not all employers will require such qualifications, many now do and the number of employers requesting these is on the rise. The postgraduate qualification should be related to a relevant disease or specialism, such as oncology or cardiovascular.
Many companies will hire individuals after they have undertaken an appropriate postgraduate qualification, however prior experience with a biotech or pharmaceutical company is always beneficial. This can be gained through a placement year during university or summer work, which will show your interest in the career path as well as give a good foundation of the skills needed. You should aim to gain scientific knowledge about the area of healthcare in which you would like to work.
How to become a medical science liaison
The skills usually required in order to get a job as a medical science liaison include:
Excellent relationship building skills
Presentation and communication skills, both written and verbal
The ability to work well within a team
Networking skills and a high level of confidence
Able to adapt to new situations quickly
Problem solving and analytical skills
During an interview you are likely to be asked questions that explore your scientific knowledge of the specialism in which you are working, as well as your understanding of the MSL role itself and what it involves. You should aim to describe the purpose of the role, what it aims to achieve within an organisation and its importance to the product lifecycle. An employer will likely also want to know about your practical experience of working within a team or presenting data to KOLs to prove your communication and relationship building skills. Liaising with internal and external stakeholders is an essential aspect of the role.
There are a variety of ways to search for medical science liaison jobs, depending on the type of company you are aiming to work for. Job websites such as Pharmiweb and Emed are a great place to start, as well as clinical publications. You may also find opportunities listed on professional networking sites such as LinkedIn. Specialist recruitment agencies, such as CK Clinical, are another effective way to search for and land jobs, as they are able to offer tailored support and advice.
Download CV and cover letter templates here.
Salary expectations
Starting salaries for medical science liaisons will typically range between £50,000 to £65,000, with the average salary being £60,000. This may vary depending on the type of company and location of the role, however.
Career progression
You could progress into a more senior management role with a few years of experience, which would involve leading a larger team of individuals, taking on more responsibility within the business's product lifecycles and potentially covering a larger area (or more regions). You could also go for roles such as Patient Diagnosis Liaison, or move to other parts of the business.
Related jobs
Medical Writer – work alongside scientists, doctors and other healthcare professionals to produce physical and online medical documents for educational, promotional or informative purposes.
Clinical Data Manager – responsible for ensuring that statistical information and results from clinical trials are recorded and reported accurately, both during and after they are complete.
Clinical Research Associate (CRA) – plans, prepares and carries out clinical trials in order to test new or existing drugs and assess their safety and benefits of use. 
Search medical science liaison jobs
Visit the Advice Centre for job hunting, CV, interview and workplace advice