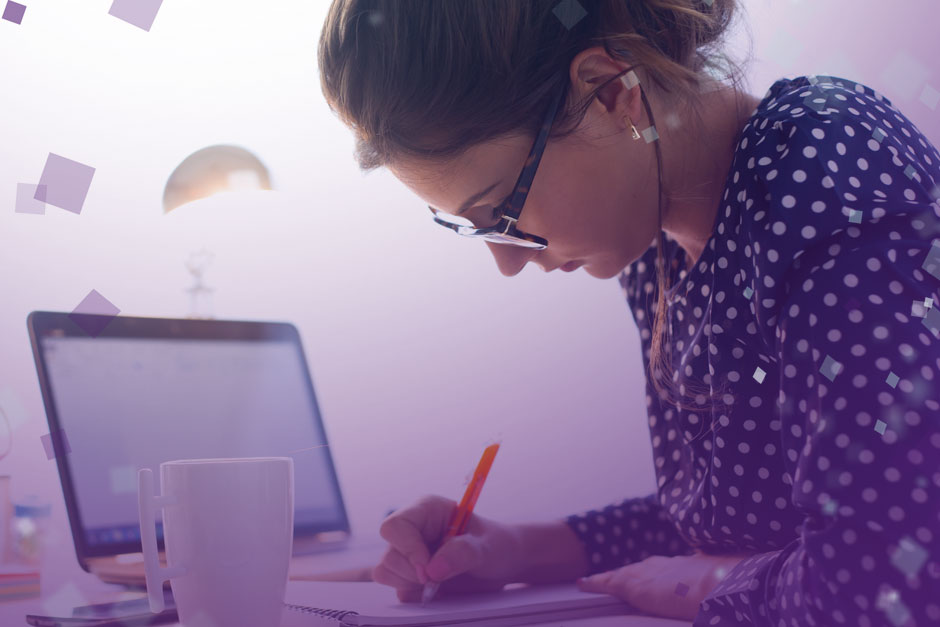 What is a medical writer?
Medical writers work alongside scientists, doctors and other healthcare professionals to produce physical and online medical documents for educational, promotional or informative purposes.
Job description
Medical writers are required within a range of different settings such as within CROs, pharmaceutical companies and medical communications agencies, therefore exact responsibilities will vary. As a general rule, they write a range of clinical documents from initiation to completion, producing high-quality, clear and accurate work. They may also be required to contribute to document quality control (reviewing data accuracy, formatting and appropriateness of language, and compliance to industry guidelines) as well as evaluate the data to be included within documentation. They can be involved in writing:
Clinical trial protocols and publications
Study reports
White papers
Consumer drug/medical device information
Magazine and newspaper articles
Medical and healthcare advertisements
Insurance policy documents
Medical books
Advice leaflets and websites
Press releases
Types of employers
Medical writers can work within many types of organisations (as well as freelancing) including:
Pharmaceutical and biotechnology companies
CROs
Medical communications agencies
Government bodies
Health insurance companies
Medical book publishers
News outlets
Healthcare providers
To see who's hiring right now, search the latest medical writer jobs here.
Qualifications and experience required
You may be required to hold an undergraduate degree in a relevant life sciences subject to get a job in medical writing, as well as an MSc or PhD – although you may be able to enter the profession with a different qualification and extensive experience in another area of medicine and healthcare. Some individuals pursue a career as a doctor before moving into medical writing. On the other hand, a professional certification such as AMWA, EMWA, RAPS or BELS can be advantageous, especially when applying for competitive roles.
In terms of knowledge and experience, you should be familiar with industry principles that are relevant to the organisation you are applying to, such as drug safety, regulatory guidelines or pharmacology.
How to become a medical writer
Skills required by a medical writer include:
Excellent knowledge of the English language
Faultless communication skills, both written and verbal
Attention to detail
Analytical skills and able to interpret data
Organisation and patience
The ability to work well within a team
Within an interview, you are likely to be asked questions that explore your competence with grammatically correct writing and your experience with the tools and software used to do this effectively. An employer will likely also want to hear about your medical knowledge, so may ask questions such as "what do you know about the drug development process?" or "what are some medical publication guidelines you must follow?". On top of this, you should be able to demonstrate past writing experiences and times when you have successfully organised, prioritised and managed your workload with a previous employer or as a freelancer.
There are a variety of ways to search for medical writer jobs, depending on the type of company you are aiming to work for. Job websites such as Pharmiweb and Emed are a great place to start, as well as clinical publications. You may also find opportunities listed on professional networking sites such as LinkedIn. Specialist recruitment agencies, such as CK Clinical, are another effective way to search for and land jobs, as they are able to offer tailored support and advice.
Download CV and cover letter templates here.
Salary expectations
The average salary for a medical writer sits at around £30,000 – although this can vary depending on the type of company and location of the job, as well as the level of experience required for the role. With some experience, this can rise to between £40,000 and £50,000.
Freelance medical writers may be able to earn more by being able to set their own rates and take on multiple projects at one for different companies.
Career progression
With some experience, you can progress into senior medical writer roles within a company and move up the ladder this way. This would involve taking on responsibility for more projects and managing a larger team of individuals.
You could also aim for jobs as a medical director or medical advisor.
Related jobs
Medical Science Liaison – works within pharmaceutical, biotechnology, medical device or healthcare organisations to monitor product lifecycles and act as a scientific expert as well as the key link between multiple stakeholders.
Clinical Data Manager – responsible for ensuring that statistical information and results from clinical trials are recorded and reported accurately, both during and after they are complete.
Statistician – collects, analyses and interprets quantitative data in order to find innovative and practical solutions to a company's problems as well as make trend predictions.
Visit the Advice Centre for CV, job hunting, workplace and interview advice