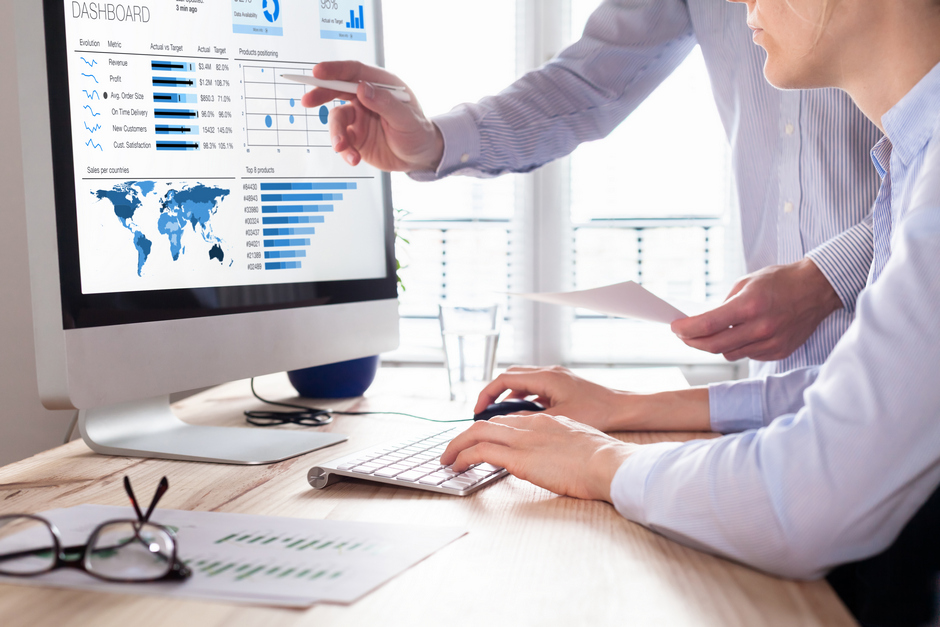 What is a statistician?
A statistician collects, analyses and interprets quantitative data in order to find innovative and practical solutions to a company's problems as well as make trend predictions.
Job description
The typical responsibilities of a statistician will include:
Planning and designing experiments, trials and surveys to answer specific questions or address certain problems
Creating sampling techniques and monitoring performance processes
Collecting and analysing data produced by participants
Interpreting the results in order to draw conclusions and make business decisions
Presenting results in a variety of formats to stakeholders including senior managers, regulatory boards and clients
Types of employers
Statisticians are required within a range of sectors. Typical employers include:
Pharmaceutical companies
Clinical Research Organisations (CROs)
Hospitals
Higher education institutions
Regulatory bodies
Market research companies
Government departments
To see who's hiring right now, search the latest statistician jobs here.
Qualifications and experience required
To become a statistician, employers will usually require a degree in a relevant subject such as economics, statistics, biostatistics or mathematics. Whilst a postgraduate qualification such as a master's degree or PhD is not always essential, some companies (especially those in the pharmaceutical industry) may require one. Holding a postgraduate qualification will also aid career progression into higher paying, more senior roles. Prior work experience is not usually critical to landing a role, but can be beneficial.
It may be possible to get into the profession without a degree, however significant experience in statistics as well as a professional qualification (such as the Royal Statistical Society Higher Certificate) will be required.
Download CV and cover letter templates here.
How to become a statistician
The skills you will need to become a statistician include:
Strong observational and analytical skills
IT and technical skills
Numerical skills
Excellent communication skills, both written and verbal
A high level of confidence
The ability to problem-solve and think logically
Leadership skills
Along with these basic skills, you should have knowledge of statistical software packages such as SAS, Minitab and R. You should also have a good understanding of sampling techniques, regression and the design and analysis of experiments. To add to this, it is helpful to have knowledge of the industry in which you are going to be working and that the company specialises in, such as oncology or epidemiology.
Within an interview, you are likely to be asked questions that explore your competence with the above skills and techniques, as each are incredibly important to success within the role. They may ask questions along the lines of "how many sampling methods are you familiar with?" or "what is your knowledge of statistical interaction?" or "can you give me an example of a piece of statistical work you were proud of?". Further to this, you should be able to demonstrate instances where you have been a leader or utilised your communication skills to effectively get a point across.
There are a variety of ways to search for medical writer jobs, depending on the type of company you are aiming to work for. Job websites such as Pharmiweb and Emed are a great place to start, as well as clinical publications. You may also find opportunities listed on professional networking sites such as LinkedIn. Specialist recruitment agencies, such as CK Clinical, are another effective way to search for and land jobs, as they are able to offer tailored support and advice.
Sign up to CK+ to apply for vacancies at the click of a button and receive job alerts straight to your inbox here.
Salary expectations
At entry level, statisticians generally earn around £25,000 to £30,000. With experience, however, and in more senior positions this can rise to upwards of £50,000.
Related jobs
Biostatistician – a type of statistician that uses information about public health and well-being to conduct clinical research into the effects and risk-factors of treatments.
Clinical Data Manager – responsible for ensuring that statistical information and results from clinical trials are recorded and reported accurately, both during and after they are complete.
Medical Science Liaison – works within pharmaceutical, biotechnology, medical device or healthcare organisations to monitor product lifecycles and act as a scientific expert as well as the key link between multiple stakeholders.