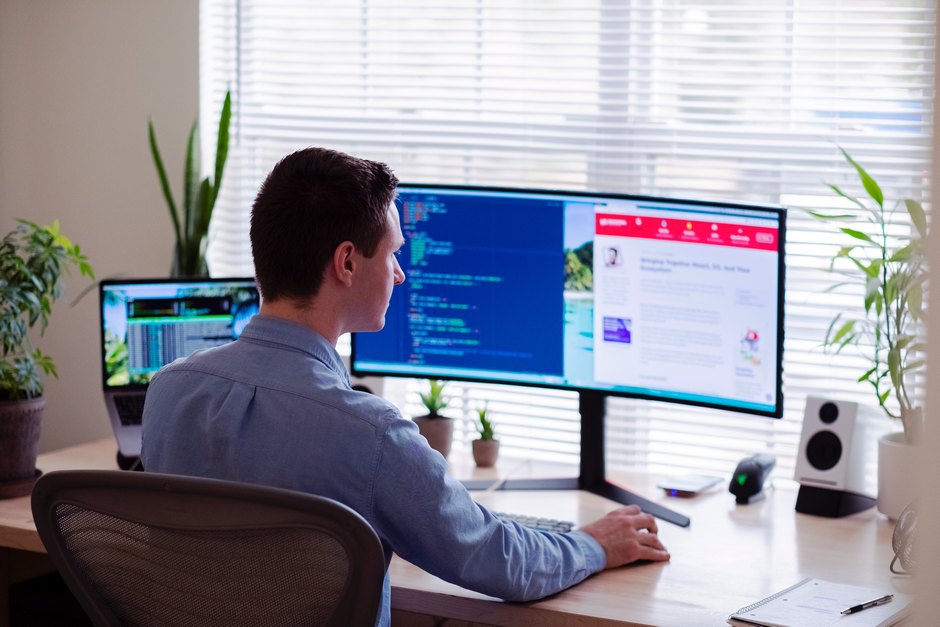 What does a biostatistician do?
A biostatistician is a type of statistician that uses information about public health and well-being to conduct clinical research into the effects and risk-factors of treatments. They collect, analyse and summarise data based on disease rates or genetics, for example, to produce statistics and conclusions about medicine and how it affects humans. These findings are then distributed to the scientific community or used within businesses to shape their products.
Job description
Exact responsibilities may vary depending on the type of company, however a biostatistician will generally:
Consider questions relating to the health of people and collect general information from databases or past studies
Identify gaps in the data and design, implement and run clinical research trials to improve medical knowledge and produce new findings
Analyse the collected information to determine the effectiveness and risk-factors of treatments on the human population based on various factors
Work closely with subject experts such as cancer biologists or infectious disease specialists, as well as those conducting the clinical research
Develop new methods or recommendations
Types of employers
Biostatisticians can work within a variety of different scientific organisations, including:
Pharmaceutical companies
Biotechnology companies
Universities
Government agencies
Healthcare corporations
To find out who's hiring right now, search biostatistician jobs here.
Qualifications and experience required
You will generally be required to hold a higher degree such as a Masters or PhD to become a biostatistician. Many individuals working in this career undertake an undergraduate degree in a relevant subject such as mathematics, statistics or biology first, before specialising in their higher studies through projects or modules. Though there are some entry-level opportunities available, holding a postgraduate qualification will open up the door to more career prospects and advancement.
In terms of work experience, it can be very beneficial to have hands on experience managing statistical aspects of clinical studies and with things such as SAS Programming and CDISC. This can be done alongside either your undergraduate or postgraduate studies (or both) and will help you learn more about the different processes and tools needed within biostatistics, as well as the relevant regulations to follow. Familiarity with analysis methods and specialised software is also useful, although some training will usually be offered at the beginning of a role.
It may be possible to attain an entry-level position before moving into a specialised biostatistician role. You could work as a research assistant, clinical research associate or statistician to gain experience in the clinical/scientific environment and broaden your knowledge, as well as prove your interest in the industry.
Download CV and cover letter templates to effectively showcase your education and experience here.
How to become a biostatistician
The skills you will need to become a biostatistician include:
Strong analytical and observational abilities
Technical and IT skills
Numerical skills
Excellent communication skills, both written and verbal
The ability to problem-solve and think logically
Organisational skills
Leadership skills
Within an interview, you are likely to be asked questions that explore your familiarity with specific analysis methods and technology. An employer may also want to hear about your experience with designing and running clinical research trials, as well as your ability to communicate with important stakeholders. Some specific questions you might be asked within a biostatistician interview include:
Explain how you would approach working with a large amount of data
Describe an experience where you analysed information and evaluated the results to identify a solution to a problem
Give me an example of when you have successfully used your creative or logic skills to solve a problem
What methods do you use to prepare data for processing?
What are some long-term objectives you implemented in your last company, and how did you ensure they were met?
There are a variety of ways to search for biostatistician jobs, depending on the type of company you are aiming to work for. Job websites such as Pharmiweb and Emed are a great place to start, as well as clinical publications. You may also find opportunities listed on professional networking sites such as LinkedIn. Specialist recruitment agencies, such as CK Clinical, are another effective way to search for and land jobs, as they are able to offer tailored support and advice.
Sign up to CK+ to apply for vacancies at the click of a button and receive job alerts straight to your inbox here.
Salary expectations
The base or entry-level salary for a biostatistician is around £25,000. Average salaries for experienced individuals can vary hugely depending on the location of the role and type of company, however they will usually range between £35,000 and £55,000.
Career path and progression
There are a number of different opportunities can be presented to biostatisticians, such as:
Within a pharmaceutical or biotechnology company you could gain responsibility for all statistical activities for the development of a specific drug or therapeutic area
Within a clinical research organisation (CRO) you could gain more project management responsibilities and be involved in budgeting or planning
Within a contracting environment you could undertake flexible working and assist projects with a range of different organisations
Related jobs
Statistician – collects, analyses and interprets quantitative data in order to find innovative and practical solutions to a company's problems as well as make trend predictions.
Clinical Data Manager – responsible for ensuring that statistical information and results from clinical trials are recorded and reported accurately, both during and after they are complete.
Medical Writer – works alongside scientists, doctors and other healthcare professionals to produce physical and online medical documents for educational, promotional or informative purposes.
Read our interview with a biostatistician