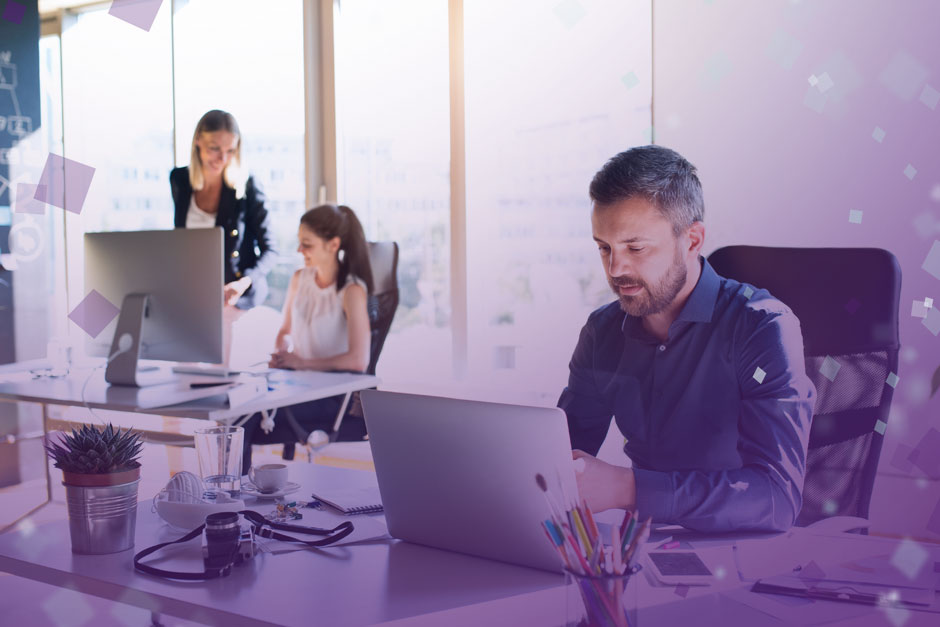 What is pharmacovigilance and why is it important?
Pharmacovigilance, also known as drug safety, is the science relating to collecting, detecting, assessing, monitoring and preventing adverse effects of pharmaceutical products, allowing us to understand more about their benefits and risks. The aim of pharmacovigilance is to strengthen patient safety through ongoing investigations, identifying and monitoring any previously unknown adverse effects and assessing whether action needs to be taken to improve drug safety.
It is essential for ensuring that any medicines created and manufactured by pharmaceutical companies are effective and do not pose any serious danger to consumers – or if they do, that they are modified swiftly and accordingly.
How is pharmacovigilance done?
Pharmacovigilance begins with Phase I, II and III clinical trials that provide important data about how drugs perform. Within this clinical research, the objective is to establish whether the benefits outweigh the risks in order to allow pharmaceutical companies to gain authorisation to take the products to market for mass use.
Before approval can be given, clinical trials data is shared with the pharmaceutical company (or CRO) in question's pharmacovigilance team and reviewed. They determine from the data whether the medicine is safe and effective enough to proceed into the next phase of research or to apply for its approval.
Companies also carry out ongoing pharmacovigilance (Phase IV trials) through healthcare professionals and consumers. This is to monitor a product's real-world effectiveness and continually update its safety guidelines as it is not possible to anticipate all adverse effects through pre-approval studies. This may be done through electronic health records or drug registries, for example.
Jobs in pharmacovigilance
There are a number of job roles that sit within drug safety, each with varying tasks and levels of responsibility. Exact duties will depend on whether you are working within the pre-approval or post-approval stages of pharmacovigilance, and the type of company you are employed by. Some roles you might want to consider include:
PV Associate – a more entry level role that involves providing support in all administrative aspects of safety information, including capturing adverse event information and entering data from trials
PV Support – usually responsible for supporting the collection and tracking of PV requirements as well as interacting with vendors to support the handover of PV activities
PV Manager – generally performs the role of project manager, provides advice on PV strategy and coordinates regulatory documents for products
PV Specialist / Scientist– involves assessing and processing incoming safety data from multiple sources, entering data and providing information to marketing partners/third-party partners
Types of employers
Those working in pharmacovigilance are employed mainly within pharmaceutical companies, CROs and external regulatory bodies.
To find out who's hiring right now, search drug safety jobs here.
Qualifications and experience required
To get a job in drug safety, a Bachelor's degree will usually be required within a relevant subject such as life, health or pharmaceutical sciences. Whilst not always essential, a postgraduate qualification in drug safety or project management may be highly beneficial in securing a role. The University of Hertfordshire and The University of Portsmouth offer PgDip courses that are widely recognised. It is also possible to enter the profession as a qualified health professional (nurse or pharmacist, for example) with suitable medical qualifications.
It is generally fairly difficult to get into high-level pharmacovigilance roles without prior experience, therefore it is essential where possible to gain some form of experience through entry-level jobs or university work placements.
Download CV and cover letter templates here.
Essential skills required for pharmacovigilance jobs
If you're looking for a rewarding career with lots of scope, pharmacovigilance jobs can be well worth considering. From entry-level positions to a more senior management level, you can progress within this sector through experience and training. If you're not sure what is needed to work in pharmacovigilance, here are some essential skills that most employers will expect you to have.
Education
In most cases, employers will be looking for candidates who have a life sciences degree, such as in pharmacy, biology or biochemistry. An understanding of pharmaceuticals and medical terminology gained through education or experience is highly sought after amongst employers.
Accurate and Responsible
Pharmacovigilance jobs involve monitoring, and assessing the risks and benefits of medicines to patients, so it's vital for anyone working in this profession that the information they work on is accurate. Candidates will need to be thorough and precise in their work, paying attention to detail, as jobs in the pharmacovigilance sector require a responsible attitude. Incorrect information can have serious health and safety consequences.
Well-Organised
Anyone working in pharmacovigilance needs to be well-organised. You may be asked to find information quickly, so you'll need to be able to retrieve relevant information as requested as promptly as possible. As well as being organised, you should be able to stay calm under pressure, particularly when dealing with people face to face.
Communication Skills
Pharmacovigilance jobs demand excellent communication skills, no matter what the role or level of the position. The information you provide needs to be clear and precise so that users can understand it. Many jobs in this sector involve working with different teams of people, so as well as written communication skills, verbal communication skills need to be excellent. You'll need to be able to work well as part of a team, and be adept at working cross functionally with other departments.
Increasingly, foreign language skills are sought by pharmaceutical companies seeking to fill pharmacovigilance jobs, so if you possess skills in another language, this could put you at an advantage. Computer literacy is also normally demanded by employers.
If you think you have got what it takes to work in pharmacovigilance, browse our selection of jobs and get in touch today to speak to one of our advisers to kick-start your new career.
How to get into pharmacovigilance
You will need to have a number of skills, including:
Observational skills as well as attention to detail
Analytical and problem-solving skills
Excellent communication skills, both written and verbal
IT skills
Team working skills
Mathematical skills
Project management and planning skills
Ability to work in a fast-paced environment
In an interview for a pharmacovigilance job, you are likely to be asked questions that explore your knowledge of adverse drugs and reactions, as well as regulatory bodies, legislation and guidelines. You may be asked "what are the different types of pharmacovigilance?" or "what are data assessments within PV?". An employer may also want to know about your familiarity with report documents such as the DSUR, PSUR and SDEA. You should always use the STAR technique when answering interview questions, which you can find out more about here.
There are a variety of ways to search for drug safety jobs, depending on the type of company you are aiming to work for. Job websites such as Pharmiweb and Emed are a great place to start, as well as clinical publications. You may also find opportunities listed on professional networking sites such as LinkedIn. Specialist recruitment agencies, such as CK Group, are another effective way to search for and land jobs, as they are able to offer tailored support and advice.
Sign up to CK+ to apply for roles at the click of a button and receive job alerts straight to your inbox here.
Salary expectations
The average salary for pharmacovigilance jobs sits at around £40,000 per year, although this can vary depending on the type of company, location and exact responsibilities of the role. More entry-level positions may sit between £30,000 and £35,000, and with some experience you can expect to earn in excess of £50,000.
You may be able to earn more as a contractor.
Career progression
There are a variety of career progression opportunities, such as:
Progression into a more senior role – such as Team Lead or Director – that takes on a higher level of responsibility and gives the opportunity to manage teams
A move into different phases of clinical trials
Becoming a contract worker
Related jobs
Clinical Scientist – a medical and healthcare professional who supports other clinical staff in their work with patients. Their work is very broad and can include laboratory and testing work, research and management.
Clinical Research Associate – plans, prepares and carries out clinical trials in order to test new or existing drugs and assess their safety and benefits of use.
Clinical Data Manager – responsible for ensuring that statistical information and results from clinical trials are recorded and reported accurately, both during and after they are complete.
Read our interview with a Senior Pharmacovigilance Manager
Visit our advice centre for CV, interview, job hunting and workplace tips