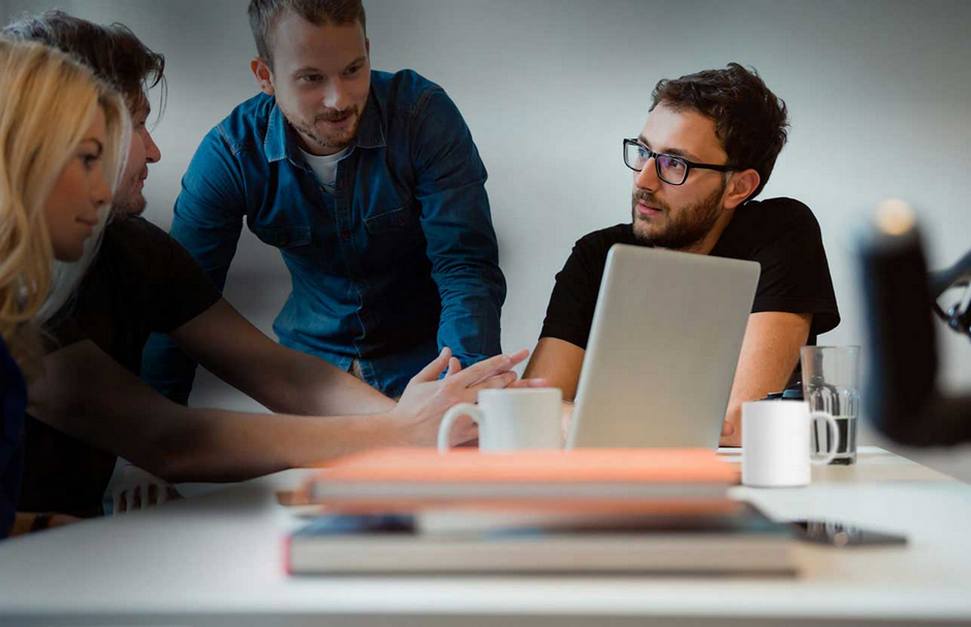 What is a technical manager?
A technical manager generally oversees the development, implementation and maintenance of technological company systems and processes, including troubleshooting any potential issues. They are responsible for making key decisions that relate to continuous improvement within all areas of technical operations, and managing the teams that are developing materials. A technical manager wears a lot of hats as their role is regulatory, operational and commercial.
Job description
Exact responsibilities will vary based on the type of company and industry, but as a general rule technical managers will:
Maintain, drive, supervise and implement robust technical standards, systems and processes
Influence technology strategies and decisions with a high-level of expertise and knowledge
Provide direction and support to ensure compliance with relevant legislative specifications and standards
Lead a team of staff developing products, and address training needs when necessary
Coordinate the regular testing of products to address faults, and provide evaluations in order to improve them
Act as a key contact with customers who have technical issues
Types of employers
Technical managers can work across a broad range of industries including chemicals, food production, diagnostics and pharmaceuticals. They are extremely important for managing the day-to-day activities of a company's technical department as well as sometimes taking a lead in quality assurance, depending on the industry.
You could look for jobs with the following types of companies:
Drug discovery companies and drug manufacturers
Food and ingredients manufacturers
R&D companies
Software development companies
Medical device manufacturers
Hygiene product manufacturers
Gene therapy companies
To see who's hiring right now, search the latest technical manager jobs here.
Qualifications and experience required
You will likely be required to have a Bachelor's degree in order to attain a job as a technical manager. Subjects such as computer science and information technology can be particularly useful for picking up knowledge and skills that are necessary within this role. Alternatively, employers may require a degree in a subject that is relevant to the scientific industry in which you are working, like chemistry, engineering, biotechnology or food science.
Technical managers are one of the fastest growing careers in science, and some organisations offer a variety of training courses to help students get their foot in the door. You can also aid career prospects and show your commitment to your job by undertaking professional exams offered by the Chartered Quality Institute.
Previous experience within a technical or other managerial role is generally required, as knowledge of specialist systems and product development are essential to succeed in a technical manager role. Some degrees offer work experience placements which are a great place to start.
Find downloadable CV and cover letter templates here.
How to become a technical manager
The skills usually needed to get a job as a technical manager are:
Good communication skills, both written and verbal
Self-motivated with the ability to work under pressure and under your own initiative
Problem solving skills, analytical skills and the ability to make decisions quickly
Organisational and team leader skills
Knowledge of process improvement and validation
Knowledge of regulatory standards relevant to your industry
The ability to investigate and identify trends
Technical skills
During an interview, you are likely to be asked questions that explore your experience using technical systems and demonstrate your ability to solve issues effectively. As this is a managerial role, an interviewer is likely to ask about how you would approach managing team members during difficult times or delegating tasks. Communication skills are very important for technical managers; therefore, it is essential to demonstrate your experience with communicating successfully. Using the STAR technique is a great way to do this.
Depending on the type of company you are aiming to work for, there are a number of ways to search for roles. Job sites such as New Scientist Jobs and Indeed are a great place to start, as well as professional networking sites such as LinkedIn. Specialist recruitment agencies such as CK Science are another very effective way to search for and land pharmacologist jobs, as they are able to offer tailored advice and support as well as speak to employers directly.
Sign up to CK+ to apply for roles at the click of a button and receive job alerts straight to your inbox here.
Salary expectations
Depending on experience and the industry, technical managers can usually expect to earn between £40,000 and £55,000. You may earn more if based in London and surrounding areas.
Career progression
Progression opportunities as a technical manager will vary depending on the industry in which you are working, as well as your ability to lead a team effectively. Promotion to a more senior role is likely – you may able to join a company's Senior Leadership Team or become a Director. These roles will likely involve managing a larger team of individuals and having an input into more projects.
Technical manager skills are also highly transferrable across different companies and industries, so you may find it easy to transition into other sectors and gain work experience with a range of organisations.
Related jobs
Data Scientist – a type of analytical data expert that has the technical skills to be able to discover innovative, meaningful information that can be used to solve problems and improve the way organisations work.
Production Manager – a technical expert responsible for the planning, management and supervision of industrial manufacturing processes, to ensure that projects are completed on time and within budget.
Technical Writer – responsible for using their technical knowledge to write specialist information about products and services, how they work or how to use them. 
Visit the Advice Centre for interview, CV, job hunting and workplace advice