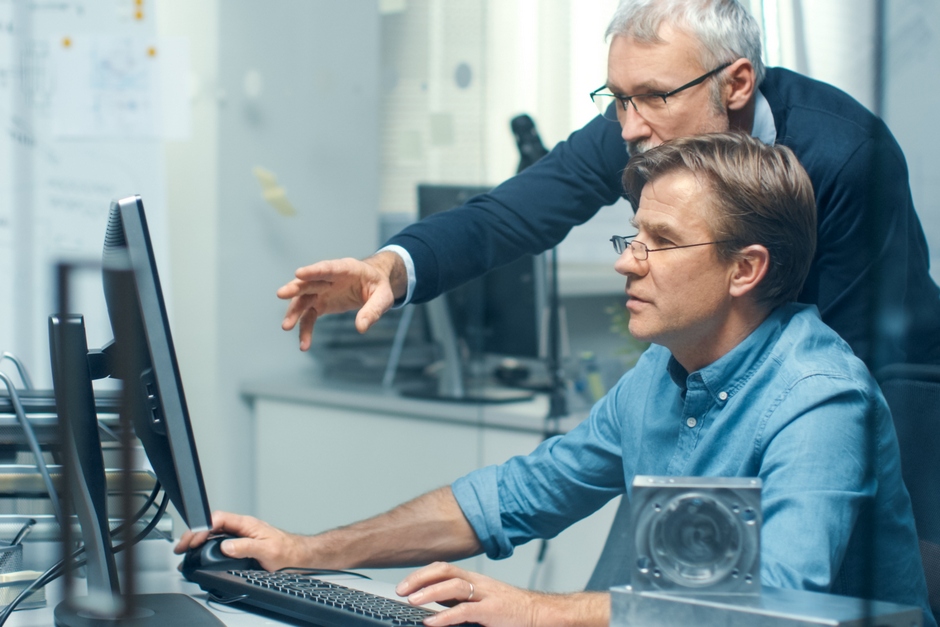 What is a data scientist?
A data scientist is a type of analytical data expert that has the technical skills to be able to discover innovative, meaningful information that can be used to solve problems and improve the way organisations work. They are responsible for harnessing large amounts of data to drive decision-making in the development of new products, solutions and services. In the life science industries, data scientists are heavily involved in the R&D processes of medicines, medical devices and AI.
Job description
Work closely with all departments within a business to identify issues and ideas for growth
Establish analytical workflows and develop methodologies to process, analyse and extract large amounts of structured and unstructured data from different studies
Use a range of analytical techniques including machine learning and deep learning
Look for patterns within data to spot trends that can help meet the objectives of companies and their projects
Clean data to discard irrelevant information and prepare it for processing
Produce reports of predictions and findings for other departments to communicate information about current and new processes
Stay up to date with the latest technologies, techniques and methods to assess the effectiveness of current practices and suggest improvements/discover new algorithms
Types of employers
Data scientists can work across a broad range of industries, including finance, IT, healthcare and retail. With the ever-changing environment that is becoming more innovative and technology-driven than ever, companies are keen to utilise big data to better target their audiences and stay ahead of competitors.
Within science specifically, biotechnology, pharmaceutical and biopharmaceutical companies are big employers of data scientists. This is because they are required to help give a better understanding of customer or patient needs which in turn helps businesses focus on creating appropriate products and techniques.
Universities and hospitals also tend to employ data scientists to help with research assignments, as well as government departments.
To see who's hiring right now, search our latest data scientist roles here.
Qualifications and experience required
You will more than likely be required to hold a bachelor's degree in a relevant subject, such as computer science, computer engineering, mathematics or physics, in order to land a position as a data scientist. A postgraduate qualification such as a masters degree of PhD can also be useful, especially if you are looking to progress into more senior roles in the future, and some employers may require one. Relevant postgraduate subjects include big data, data science or analytics.
Some larger companies offer graduate training programmes that typically take around two years to complete, although other organisations require their entry-level staff to have gained some experience prior to joining. This experience could come from internships and shadowing opportunities, that can be found with a number of small, medium and large companies. University placements are also a great way to develop knowledge and skills over a longer period of time, and often lead to an enhanced CV.
Undertaking self-directed learning on essential topics such as analytics and programming will help you stand out from other job applicants and show your enthusiasm for data science.
Find downloadable CV and cover letter templates here.
How to become a data scientist
There are a number of specific key skills you should be able to demonstrate that will help you get hired as a data scientist, including:
The ability to solve complex problems, as well as analytical skills
Excellent written and verbal communication skills to be able to give presentations to other departments
Collaboration, stakeholder management and influencing skills
Good time-management, planning and organisational skills
Independence, confidence and motivation to work with minimal supervision and take charge of tasks
Technical skill such as programming, machine learning, data visualisation, data wrangling and statistics
Coding skill such as Scala, Python and R
Within an interview, you would be required to talk about experiences you have had that prove your proficiency with these skills. You may be asked to explain your knowledge of certain techniques, or describe how you would go about solving a particular problem and the steps you would take. It is important to use the STAR technique when answering interview questions to ensure that your responses are as detailed and accurate as possible.
There are a variety of ways to search for data scientist jobs, depending on the type of company you are aiming to work for. University and hospital websites are a great place to start if a medical route is the one for you, or scientific publications such as New Scientist Jobs. You may also find opportunities listed on professional networking sites such as LinkedIn. Specialist recruitment agencies, such as CK Science, are another effective way to search for and land jobs, as they are able to offer tailored support and advice.
Sign up to CK+ to apply for roles at the click of a button and receive job alerts straight to your inbox here.
Salary expectations
Data scientist jobs are generally very well paid, although can vary depending on the type of company, industry, location as well as the qualifications you hold. Entry-level and junior positions usually offer between £25,000 and £30,000 per annum as starting salary, and with some experience this can rise to between £40,000 and £60,000.
Career progression
Progression as a data scientist will depend on your ability to quickly learn the necessary skills and your commitment to projects within the company. Promotion to a senior role would generally involve managing a team of junior data scientists, leading the implementation of the strategy and overseeing activities for a number of different projects within the business.
Data science skills are also highly transferrable across different industries, so you may find it easy to transition into other sectors and gain work experience within a range of companies.
Related jobs
Jobs related to a data scientist include:
Statistician – collects, analyses and interprets quantitative data in order to find innovative and practical solutions to a company's problems as well as make trend predictions.
Research Assistant –  involved in providing support to scientists or other types of researchers who are conducting experiments or gathering information in order to make new discoveries.
Technical Manager – oversees the development, implementation and maintenance of technological company systems and processes, including troubleshooting any potential issues. 
Visit the Advice Centre for interview, CV, job hunting and workplace advice