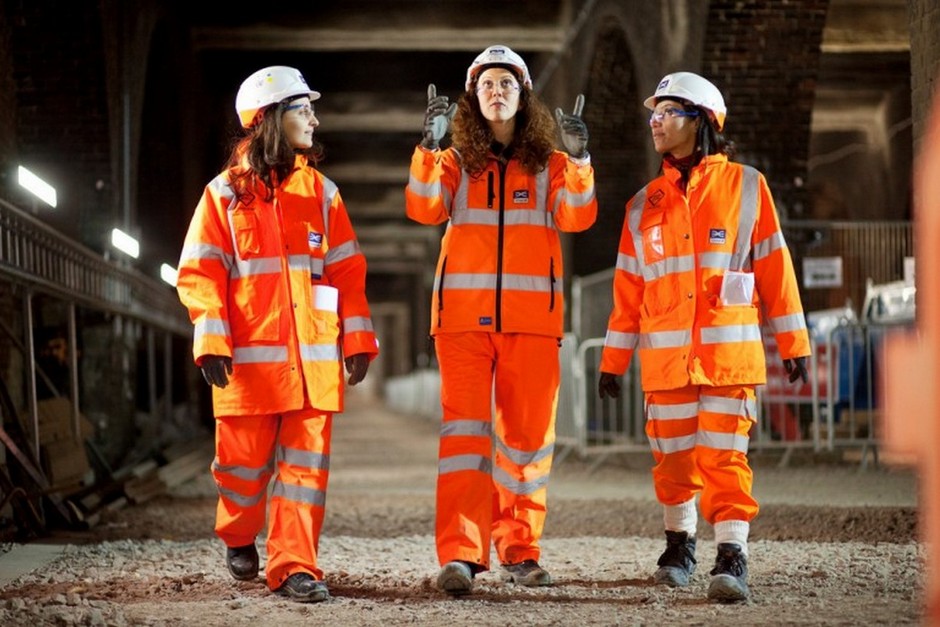 What does a production manager do?
A production manager is a technical expert responsible for the planning, management and supervision of industrial manufacturing processes, to ensure that projects are completed on time and within budget. They ensure that manufacturing processes are safe, and run reliably and smoothly.
Job description
The main responsibilities of a production manager are to:
Plan and organise production schedules
Determine the resources that will be required and ensure these are obtained prior to the beginning of the project
Agree on quality control standards the process must meet
Check that the manufacturing process continues to meet the quality standards and strict health and safety regulations
Monitor productivity rates and make adjustments to improve where necessary
Organise the repair or replacement of any damaged or faulty equipment
Produce production reports through the collection of data
Liaise with other departments and supervise staff members
Types of employers
Most manufacturing companies require production managers to oversee their processes and produce goods efficiently. You can find manufacturing companies within a range of industries, including:
Pharmaceuticals
Medical devices
Chemicals
Biotechnology
Food
Automotive and aerospace
Engineering
Electronic and electricals
To find out who's hiring right now, search production manager jobs here.
Qualifications and experience required
You will usually be required to hold a degree or higher national diploma (HND) to become a production manager. Some employers may require a qualification in a sector-specific discipline, such as chemical engineering, food science or aerospace engineering. Holding a relevant degree or HND will show your commitment to, and interest in the industry you are hoping to work in. It is possible to get a production manager job without a sector-specific degree, although you will likely need to demonstrate your interest in the industry or a willingness to learn.
It is beneficial to have some industry work experience alongside your qualification, such as a year-long university placement or summer internship. This will allow you to gain an insight into how companies work, develop the necessary skills and build a strong network of useful contacts.
You may be able to enter the profession without any higher qualifications by gaining experience in a more junior role, such as a quality control officer or production planner. Many companies will offer training and development opportunities, which would offer the chance to move into the more senior production manager role over time.
Find downloadable CV and cover letter templates here.
How to become a production manager
To become a production manager, you will be required to have a range of skills. These include:
Excellent communication skills, both written and verbal
Leadership skills as well as the ability to work within a team
Project management skills
Good organisation and planning skills
Attention to detail
Working under pressure
Confidence
IT and technical skills
Alongside these basic skills, you will also need experience with production planning and data analysis tools such as SAP, SAP APO, IBP or Business Objects. You will need to have strong working knowledge of supply chain business processes, from manufacturing resource planning to master production planning.
Within an interview, you are likely to be asked questions that explore your familiarity with the process of managing projects, such as "how would you plan ahead of time to produce the most efficient schedule possible?" or "how would you ensure quality is maintained through all areas of production?". An employer may also want to know about ability to manage a group of staff or communicate effectively within a team environment. You should always aim to use the STAR technique when answering interview questions, which you can find out more about here.
There are a variety of ways to search for production manager jobs. Job sites such as New Scientist, Just Engineers and Indeed are a great place to start, as well as professional networking sites such as LinkedIn. Specialist recruitment agencies like CK Technical are one of the most effective ways to find engineering and IT roles, as they are able to offer tailored advice and support as well as speak with employers directly to provide candidate recommendations.
Sign up for CK+ to apply for roles at the click of a button and receive job alerts here.
Salary expectations
The starting salary for a production manager may sit at around £25,000, but with some experience this can rise to an average of between £30,000 and £40,000. Senior management roles in production may earn in excess of £60,000 – although salaries will vary depending on the type of company and location of the job.
Career progression
There are a variety of career progression possibilities for production managers, such as:
Progression into a more senior management role that takes on a higher level of responsibility (of both teams and tasks)
A move into a different industry using the transferrable skills gained
A move into a more commercial area of the business, such as finance, sales or marketing
Travelling internationally to manage production operations overseas
Related jobs
Data Analyst – responsible for collecting, analysing and interpreting data in order to produce a set of insights that are useful to organisations. The information they produce helps businesses make important decisions through the identification of trends.
Quality Engineer – responsible for ensuring the overall quality of a manufactured product – that it is safe, reliable and meets customer expectations.
Maintenance Engineer – responsible for undertaking continuous routine maintenance on plants and machinery to ensure they run smoothly and reliably.
Search production manager jobs