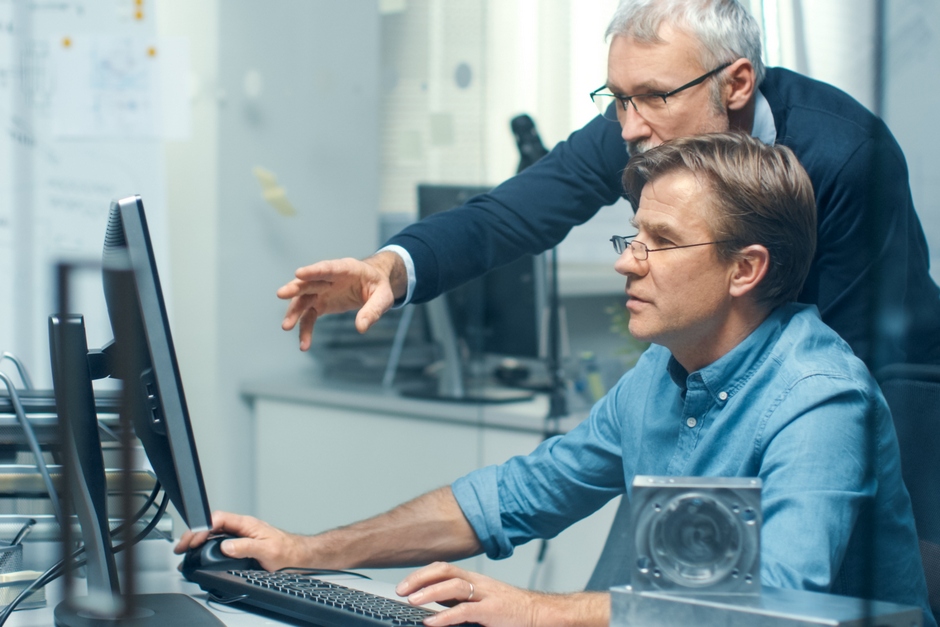 What does a maintenance engineer do?
A maintenance engineer is responsible for undertaking continuous routine maintenance on plants and machinery to ensure they run smoothly and reliably. They work with other professionals to improve efficiency and safety standards as well as organise repairs.
Job description
On the job, maintenance engineers will be required to:
Design maintenance procedures and strategies for the plant or machinery on which you are working
Identify faults and efficiency issues
Respond to equipment breakdowns, provide first line diagnostic and arrange repairs or replacements
Perform quality inspections to ensure compliance with health and safety regulations
Complete electronic notification or paper documents to keep track of tasks
Monitor budgets and costs for maintenance
Types of employers
There are many different industries and companies that provide work opportunities for chemical engineers, including:
Pharmaceutical and biotechnology companies
Manufacturing companies (such as food and drinks or materials manufacturers)
Research facilities
Consultancies
Transport organisations
Oil and gas companies
Electronics companies
To find out who is hiring right now, search maintenance engineer jobs here.
Qualifications and experience required
here are multiple routes to becoming a maintenance engineer. Whilst a university degree is not essential, many individuals do have one and some employers will require one. Relevant subjects include mechanical engineering, electrical engineering or manufacturing engineering.
Achieving chartered status (CEng) with the Engineering Council – the UK regulatory body – will demonstrate your professionalism and commitment to the engineering field. To become chartered, you will need to undertake an accredited bachelor's degree and appropriate master's degree (MEng).
Alternatively, you may be able to enter the profession with a higher national diploma (HND) or through an advanced apprenticeship scheme in an appropriate field.
In terms of experience, it is beneficial to gain some practical work experience before obtaining a role as a chemical engineer, and some employers may favour graduates with this. This could be done through a placement year at university, final-year project or a summer work programme to demonstrate your skills.
Find downloadable CV and cover letter templates here.
How to become a maintenance engineer
There are a number of key skills needed by a maintenance engineer, including:
Technical skills
The ability to work well within a team environment
People-management skills
Problem-solving and analytical skills
Working well under pressure
Communication skills, both written and verbal
Within an interview, you are likely to be asked questions that explore your knowledge of diagnosing equipment malfunctions and following safety procedures. You may be asked scenario-based questions such as "what would you do if you could not find the cause of the equipment malfunction?" or "what is the most complex equipment repair job you have completed?". Depending on the industry in which you are working, an employer may want to know about your experience with specific mechanical systems as well as your abilities to work well within a team environment. You should always aim to use the STAR technique when answering interview questions, which you can find out more about here.
There are a variety of ways to search for maintenance engineer jobs. Job sites such as New Scientist, Just Engineers and Indeed are a great place to start, as well as professional networking sites such as LinkedIn. Specialist recruitment agencies like CK Technical are one of the most effective ways to find engineering and IT roles, as they are able to offer tailored advice and support as well as speak with employers directly to provide candidate recommendations.
Sign up to CK+ to apply for roles at the click of a button and receive job alerts straight to your inbox here.
Salary expectations
The starting salary for a maintenance engineer is around £20,000 to £25,000. With some experience, this can rise to an average of £36,000 – although salaries can vary massively depending on the industry, size of the organisation and location.
Career progression
There are a number of progression routes you could consider within this career, which will be determined by your qualifications and experience.
You may be able to move into management positions which would involve leading a larger team of individuals and taking on more responsibility within the company. Achieving chartered status from the Engineering Council will make this easier, and you may be able to progress quicker through roles.
Alternatively, you may be able to transfer into different industries to gain experience elsewhere within other functions – such as sales, finance or supply chain.
Related jobs
Mechanical Engineer – responsible for designing, developing, building and maintaining machinery. They work across the entire product or process lifecycle of components, machinery or plants.
Quality Engineer – responsible for ensuring the overall quality of a manufactured product – that it is safe, reliable and meets customer expectations.
Production Manager – a technical expert responsible for the planning, management and supervision of industrial manufacturing processes, to ensure that projects are completed on time and within budget.
Search maintenance engineer jobs