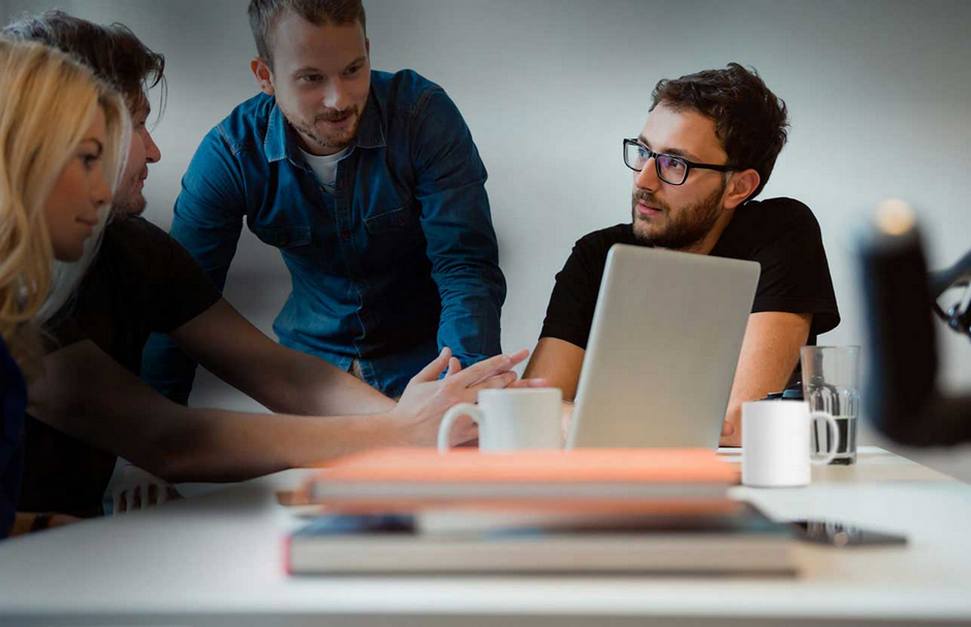 What does a chemical engineer do?
A chemical engineer designs and develops useful products by changing the physical or chemical state of raw materials. Sometimes also known as process engineers, they are responsible for the industrial processes of making the products we use every day, such as food and beverages, cosmetics and oil. They generally are either involved in the design and manufacture of plants and machinery, or new products and technologies.
Job description
The exact nature of a chemical engineer's responsibilities will vary depending on the industry and type of company that they work for. However, they are generally required to:
Apply mathematics, chemistry and other natural sciences to develop economical ways of using materials to create new products or machinery
Collect data to optimise production and make improvements to chemically engineered goods
Oversee the construction of new plants, including making any necessary changes to design and configuration
Assess safety and environmental issues during or post production
Optimise production through process analysis of models
Research new products and liaise with customers over technical requirements
Qualifications and experience required
To become a chemical engineer, you will need to have a degree in relevant subject such as chemical, biochemical or process engineering. A postgraduate qualification can also be beneficial, and some employers may require one for certain opportunities. Achieving chartered status (CEng) with the Engineering Council – the UK regulatory body – will demonstrate your professionalism and commitment to the engineering field. To become chartered, you will need to undertake an accredited bachelor's degree and appropriate master's degree (MEng).
Employers will look for graduates with relevant work experience and favour those over graduates without it. This can be undertaken during university either through a placement year or summer work programme, and can be a great opportunity to build on the knowledge learned during teaching. It will also offer the chance to learn about the different areas of chemical engineering as well as gain some essential project management experience.
Find downloadable CV and cover letter templates here.
Why study chemical engineering?
There are a number of reasons why you might want to consider studying to become a chemical engineer. First of all, chemical engineers are highly employable individuals as they are required to work across a wide variety of sectors and businesses – meaning that opportunities are numerous. The day-to-day work of a chemical engineer can vary greatly, which means that this career path offers the chance to gain transferrable experience and skills in many different areas such as problem solving, project management and critical analysis.
Chemical engineering has the power to change peoples' lives for the better all across the world, as it can help create new technologies and products to solve humanity's biggest problems. Issues such as global warming and food shortages can be benefitted through this kind of work, making it a highly fulfilling career choice that offers more than just being creative. You may also be able to travel internationally with many employers, seeking out new challenges and experiencing different ways of working.
Types of employers
Chemical engineers are required to work across a range of industries, therefore typical employers you could look for roles with include:
Pharmaceutical companies
Biotechnology organisations
Energy companies
Food and drink manufacturers
Oil and gas companies
Water companies
Consultancies
To find out who's hiring right now, search our latest chemical engineer roles here.
How to become a chemical engineer
To get a job as a chemical engineer, you will need to have skills in:
Project management
Communication, both written and verbal
Working independently as well as within a team environment
Problem-solving and being analytical
IT, mathematics and chemistry
Working well under pressure
The specific industry in which you are aiming to work will determine which technical skills are required. For example, chemical engineers working in pharmaceuticals will need to have knowledge of packaging products for clinical trials, whereas those working in manufacturing will need to have experience with equipment specifications and sizing calculations.
In an interview, you are likely to be asked questions that explore your knowledge of the technical processes relevant to your industry and your ability to solve problems under pressure. An employer may also want to know about how you would go about collecting data to configure and improve processes or products. You should always aim to use the STAR technique when answering interview questions, which you can find out more about here.
There are a variety of ways to search for chemical engineer jobs. Job sites such as New Scientist, Just Engineers and Indeed are a great place to start, as well as professional networking sites such as LinkedIn. Specialist recruitment agencies like CK Technical are one of the most effective ways to find engineering and IT roles, as they are able to offer tailored advice and support as well as speak with employers directly to provide candidate recommendations.
Sign up for CK+ to apply for roles at the click of a button and receive job alerts here.
Chemical engineering within the pharmaceutical industry
The pharmaceutical industry in the UK is strong, with a large number of companies working on treatments for a range of diseases – including Covid-19. There are a wide range of engineering roles available and skill sets utilised within the pharmaceutical industry, ranging from hands on mechanical engineering through to compliance and quality engineering.
Why is chemical engineering important?
The pharmaceutical industry is heavily regulated by regulatory bodies such as the FDA and MHRA. With such heavy regulation there is a need for engineers who can ensure the processes on site adhere to applicable regulations including GMP. This needs to be done on both a manufacturing level and at laboratory stages such as R&D and QC testing.
With such a wide range of chemical processes and manufacturing equipment used, it is no wonder that chemical engineers play an important role in the development and manufacture of pharmaceutical products. There are a number of departments that benefit from the skills a chemical engineer can bring to a team including applicable transferable skills when working with production and packaging equipment. If a plant based role is not something you are interested in there are a number of laboratory and office based roles within the scientific industry that would be suitable.
The types of roles chemical engineers work within
Chemical engineers can work within a number of different roles in the pharmaceutical industry, as they are needed at every stage of a number of processes. Some of these include:
Process Engineering / Plant Engineering
Product Development (device)
Research and Development
Testing/ Quality Control
Manufacturing/production Engineering
Quality / Validation Engineering
Project Management
Design Engineering
Why get into chemical engineering?
The pharmaceutical industry is seen as a safe bet during unstable markets due to the need for new medicines being essential. With this in mind it has never been a better time to take a role within the pharmaceutical sector. As the pharmaceutical industry is heavily regulated, engineers with experience working in the sector have a large number of transferable skills for less regulated sectors such as parts of the chemical industry.
Salary expectations
According to The University of Cambridge, chemical engineering remains one of the highest paying professions in the UK – with salaries rising by more than 30% over the last decade. They tend to be paid more than other types of engineers.
The average starting salary for a graduate chemical engineer is £28,000, making it a highly attractive career path for many students and grads. With some experience, the median salary rises to around £54,000, but can be higher for those who have gained a chartered status.
Chemical engineer salaries will vary depending on the location of the job as well as the industry, with oil and gas typically paying more than other industries.
Career progression
Careers in chemical engineering are not restrictive. There are possibilities to:
Progress into more senior management roles that take on higher levels of responsibility
Move into other industries using the transferrable skills gained
Move into more commercial areas of businesses, such as finance, education or sales
Travel internationally to work for global companies
Related jobs
Mechanical Engineer – responsible for designing, developing, building and maintaining machinery. They work across the entire product or process lifecycle of components, machinery or plants.
Quality Engineer – responsible for ensuring the overall quality of a manufactured product – that it is safe, reliable and meets customer expectations.
Maintenance Engineer – responsible for undertaking continuous routine maintenance on plants and machinery to ensure they run smoothly and reliably.
Search chemical engineering jobs