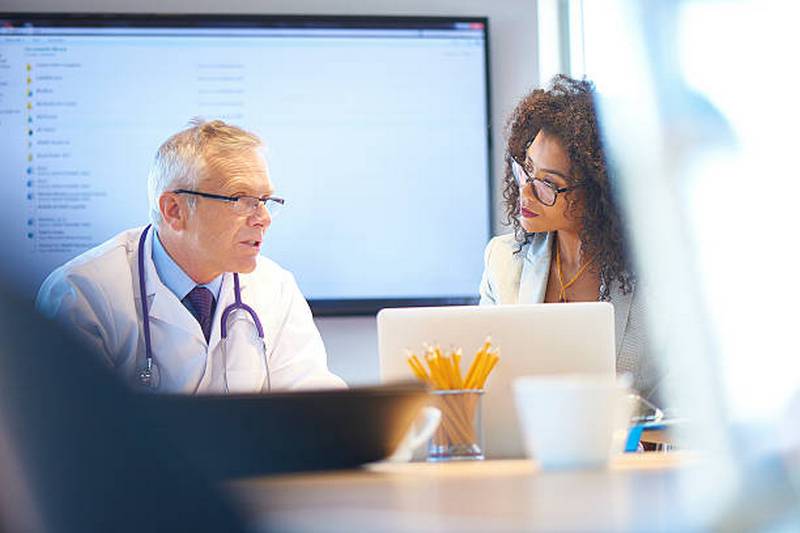 Working as a Medic within the pharmaceutical industry can be a very exciting job with lots of responsibility.
Here is an interview that CK Group conducted with one Research Physician (Medic) working within the industry. This is their view point on what life is like working in this job.
What does a Research Physician do?
The roles available to Medics in the pharmaceutical industry vary tremendously. Positions are available to Medics working directly with marketing teams as Medical Advisors, and in Medical Affairs roles. These types of roles often involve helping out with training Sales Representatives, assisting in the design of marketing materials, providing interpretation on scientific data for the company, and working with investigators on clinical research projects.
Medics are also employed in the industry in positions such as drug safety and clinical research – often working on the design and implementation of research studies with investigational medicines.
What is a typical day like for a pharmaceutical Physician?
There is no such thing as a typical day – which I consider a good thing!
Your day may involve some time spent dealing with emails, or responding to requests for information from colleagues and customers. There may also be time spent in meetings, either internally with colleagues, or with customers and research investigators. As a Medic in the pharmaceutical industry there is invariably a significant amount of time spent problem solving – e.g. providing interpretation of study results, or helping to communicate complex medical issues to colleagues. You may also be asked to attend scientific conferences both in the UK and abroad, or with regulatory authorities, such as the MHRA.
How did you become a Medic?
A colleague of mine had left the NHS to work in the pharmaceutical industry, and was very positive about his experience, which led me to consider life beyond the NHS. I interviewed for a few different roles, and ended up working for a large pharma company in a Medical Advisor role, within a great team who helped the adjustment into a commercial role – that was about 11 years ago now, and I've not looked back.
What do you enjoy most about this career?
I enjoy the variance in the job – I can honestly say I've never worked the same day twice. I also greatly enjoy working with people who come from other parts of the company, and often have differing perspectives on the issues I deal with – this can be challenging and greatly rewarding.
What is the hardest part about being a Medic?
I worked for a while in a role which involved commuting by car for about 90 mins each way (on a good day!) which became pretty hard going after a while – time spent sitting in traffic on the M25 is never a lot of fun.
What can this type of job lead on to?
As Medic you have a broad set of career options open to you – I know people who have moved into purely commercial roles – working in marketing, sales, and even moving on to become Managing Directors. Other Medics stay in the R&D side of the business – helping to develop new drugs for a variety of conditions. Some stay in Medical Affairs roles – continuing to support sales and marketing teams from a medical perspective. There are also lots of opportunities to move into international roles, within larger companies, after a few years of experience.
What advice would you give to somebody considering this career path?
Try and speak to as many people as you can who actually work in the industry, or have relevant experience – they will be able to give you a realistic picture of what to expect if you made the jump into the industry.
You may also like to read:
A day in the life of a Biostatistician
A day in the life of an SAS Programmer