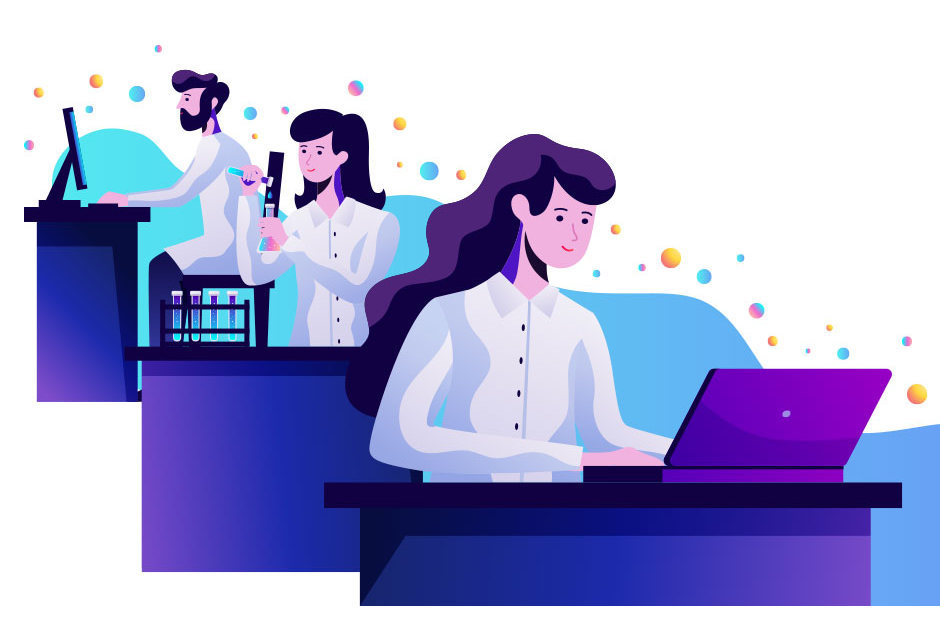 We recently interviewed one of our contractors, Robyn, to find out what it's like to work as a Lab Technician. We asked what a general day involves, what experience and qualification are required for this job and what advice Robyn would give to aspiring Lab Technicians.
1. What does the company you work for do?
The company I work at works with advanced materials and specialty chemicals, developing the best technology that address sustainable mobility and resource efficiency.
2. What is your background?
BSc Chemistry and MSc Forensic Science and Technology. Work experience includes positions as an Operations Specialist, Business Support Assistant and Software Consultant.
3. What does your job involve?
Science.
4. What is a typical day like in your role?
Fun, engaging, hard work, learning new things every day.
5. How did you get into your current job role?
Having a chemistry degree certainly helped, but my work ethic and personality matched the culture.
6. What do you enjoy most about your job?
The work and the people I work with.
7. What is the hardest part of your job?
Time management.
8. Why did you decide to pursue this career?
It's what I have a degree in and the interviewer inspired me.
Q9. What can this type of job lead on to?
Hopefully a full-time permanent position with progression opportunities.
You may also like to read:
Laboratory Technician job profile
Research Assistant job profile
A day in the life of a Laboratory Analyst