It is widely known that women within the STEM sector are vastly under-represented, and we would like to encourage more women to consider a career in STEM. This year is also the 100th year since the first British women were given the right to vote.
This article aims to showcase the one of the most influential women in history who contributed greatly to discoveries in science, as part of our 'Women in Engineering' series. Some of these women you may have heard of, others are unsung heroines.
The first woman in this series is Sameera Moussa:
Sameera Moussa – Nuclear Physicist, March 3, 1917 – August 5, 1952
Nuclear medicine is a branch of medical imaging that uses small amounts of radioactive materials to help diagnose and treat a wide variety of diseases. It is quick, painless and usually performed as an outpatient procedure. It has literally saved and improved the lives of countless people, but did you know that one of the earliest pioneers of nuclear medicine was a woman named Sameera Moussa?
You may never have heard her name before, but you definitely should have. She was a contemporary of many famous scientists such as Albert Einstein, Max Planck, Watson & Crick.
Sameera's mother died of cancer while Sameera was still very young, and this is likely one of the reasons she dedicated her life to making nuclear technology accessible for medical use. She once claimed she wanted to make nuclear treatment as cheap as Aspirin. Throughout her life she volunteered at various hospitals, helping care for cancer patients.
Sameera excelled in her primary and secondary education, eventually winning a place at Cairo University where she joined the Faculty of Sciences to study for a BSc in Radiology. She finished her degree with First Class Honours and followed up this triumph with a doctorate in Atomic Radiation. She later became a lecturer and assistant professor at the university, the first woman to hold such a post there.
She was awarded the prestigious and highly competitive Fulbright Scholarship which allowed her to travel to California and study within the modern research facilities. She was even given permission to visit secret US atomic facilities in recognition of her pioneering nuclear research, and was the first non-US born person to be granted that privilege.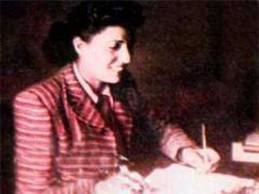 Sameera came to work in the UK and whilst working there, she discovered an equation that would make nuclear bombs cheaper. However, she also set up the Atomic Energy for Peace conference because she knew that radiation was more than just a destructive force.
Sadly, her life and pioneering work were cut short as she was killed in a tragic car accident whilst in California, when the vehicle she was travelling in fell from a height of 40 feet.
Who knows what she could have accomplished if she hadn't unfortunately died so young.
The Egyptian Army honoured her in 1953 and she was posthumously awarded the Order of Science and Arts, First Class. She has a school and laboratory named after her in the village she once lived in.
You now know who Sameera Moussa was and why she should be your new hero!
Discover the life of Hedy Lamarr