We are looking for professionals within the UK clinical arena, who are currently working within the pharmaceutical, biotechnology, CRO, NHS, Medical devices, or other related industries to take part in our survey. We would like to gain clearly defined insights into current salaries, bonus structures, and benefits for those in the clinical field.
This will enable us to create salary benchmarks to guide our clients and job hunters in the future to ensure that pay and reward expectations are met.
If you do take part in the survey, we will send you the results and enter you into a prize draw to win a John Lewis voucher or voucher of your choice worth £250.00
If you are active in the above-mentioned areas then we would really value your input into our survey. To ensure that our data is accurate we have split the survey into seven areas, to start the survey please pick the area that suits your role and experience most, from the list below: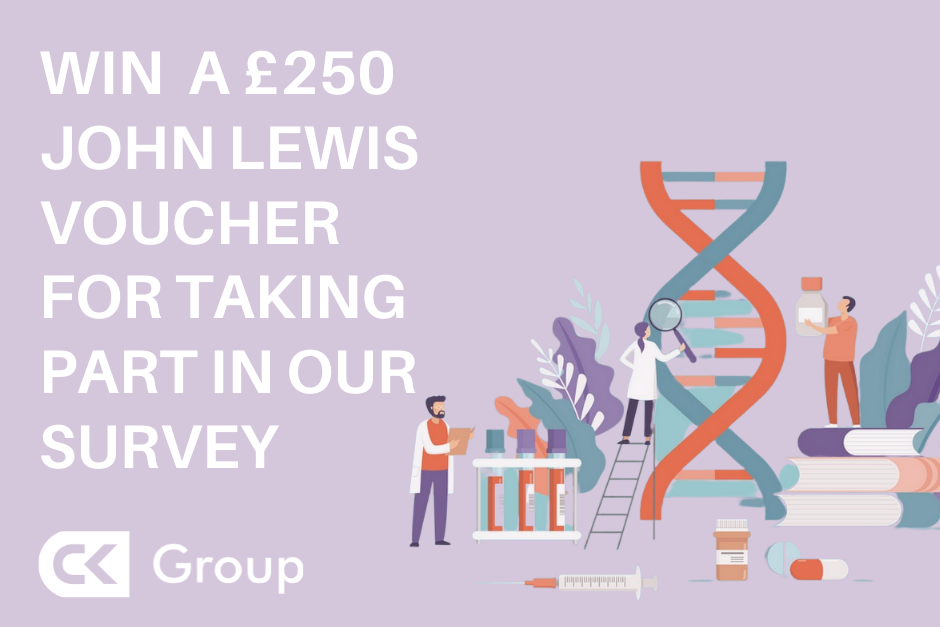 We are looking forward to sharing the results with you, so if you do take part, do keep an eye on your emails in the coming months.
If you would like to discuss the survey then please get in touch with Marketing Manager, Lauren, here.