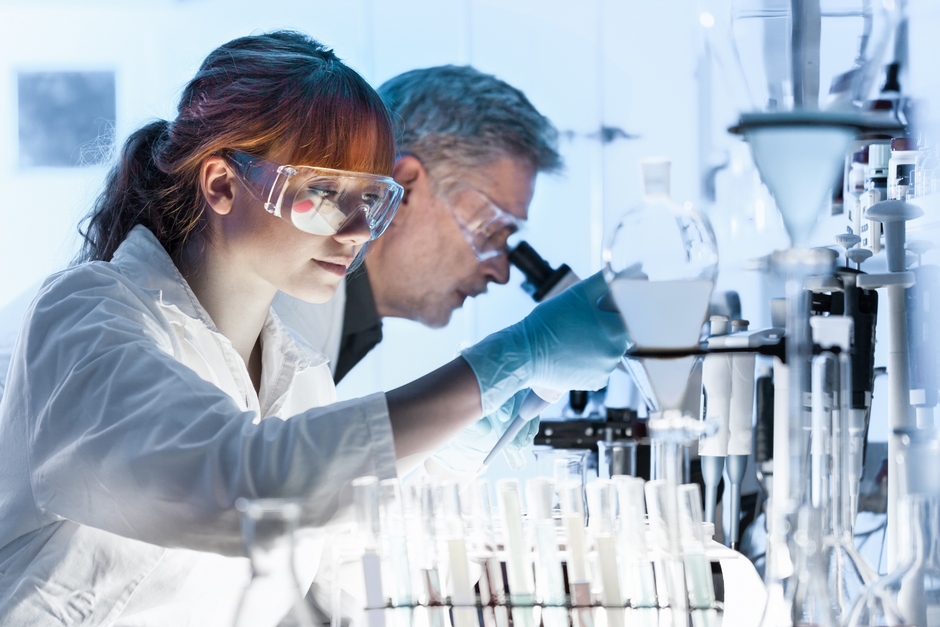 What is a Pharmacologist?
Pharmacology is the science of drugs and their effects on living organisms. It is a branch of medicine that concerns a number of things, including: how drugs affect physical, mental or emotional wellbeing, modes of administration, how drugs are absorbed, and external influencing factors.
A Pharmacologist, therefore, conducts in vitro or in vivo research to determine these things as well as predict what effects new medicines might have on humans or animals so that they can be used and administered safely. There are different types of pharmacology that you can choose to specialise in, such as:
Neuropharmacology – the study of how drugs affect behaviour
Psychopharmacology – the study of how drugs affect mood, sensation and thinking
Cardiovascular pharmacology – the study of how drugs affect the heart and circulatory system
Veterinary pharmacology – focused on drugs used in the treatment of animals
Clinical pharmacology – a medical speciality within the NHS that encompasses all aspects of the relationship between drugs and humans. Individuals that work within this area of pharmacology are clinicians with training in therapeutics.
Job description
Plan and carry out controlled research projects or clinical trials to improve understanding of drugs
Collect, analyse and interpret collected data through high-tech systems
Develop new products, processes or techniques through the application of research results
Organise and supervise tests of new products to ensure quality
Liaise with regulatory authorities to ensure compliance
The implications of pharmacology
Pharmacology plays a crucial role in changing and improving the lives of millions of people around the world every day, as it works to maximise the benefits of drugs whilst simultaneously minimising risk of harm (not to be confused with pharmacy, which is focused on the science of the preparation/formulation of drugs). It is the key to:
Discovering new medicines to fight diseases, especially as older medicines (such as antibiotics) begin working less efficiently
Additionally to above, improving the effectiveness of older drugs
Reducing undesirable side effects to make for better consumer experience
Understanding why different bodies react differently to drugs, and why some cause addiction
Pharmacology can be split into two major branches, being pharmacokinetics – the study of what happens to drugs once they enter the body and the stages they go through from absorption to excretion – and pharmacodynamics – the study of what happens to the body after drugs have entered the system (their therapeutics effects).
Types of employers
You could look for pharmacology jobs with many different types of companies, including:
Drug discovery companies
Clinical research organisations (CROs)
Universities that are undertaking research projects
Environmental agencies
Charity funded research organisations
NHS hospitals
To find out who's hiring right now, you can search our latest jobs here.
Qualifications and experience required
Pharmacologist positions require candidates to have a degree in pharmacology or other relevant scientific subject such as chemistry, microbiology, biochemistry or biomedical/biochemical sciences. Whilst most entry level roles won't require a postgraduate degree or PhD, it can be extremely beneficial and sometimes necessary, especially for large pharmaceutical companies where competition is intense.
Holding a postgraduate degree or PhD in pharmacology can also lead to a higher starting salary, more opportunities for progression with companies across the industry and a broader spectrum of knowledge and contacts.
It is important to also undertake relevant, practical work experience before applying for paid, full-time positions to help develop your skills and show your interest in the industry. Experience could come in the form of a placement year in between studying, a summer internship or shadowing.
Visit our Resources page to download CV and cover letter templates here.
How to become a pharmacologist
There are a number of skills that a Pharmacologist needs to hold, such as:
Excellent communication skills, particularly verbal for giving presentations
Attention to detail and a high level of accuracy
Problem solving and analytical skills
The ability to work effectively within a team
Organisational and time management skills
Strong IT skills and the ability to use innovative software
Depending on what type of company you are aiming to work for, there are a variety of ways to search for pharmacologist jobs. University and hospital websites are a great place to start, as well as scientific job sites such as New Scientist Jobs. Specialist recruitment agencies such as CK Science are another very effective way to search for and land pharmacologist jobs, as they are able to offer tailored advice and support as well as speak to employers directly.
In terms of impressing companies during the job application process, you will need to show your knowledge of techniques such as PCR, ELISA, cell culture, RNA/DNA and Next Generation Sequencing (NGS). For this reason, during an interview you can expect to be faced with questions surrounding these as well as questions that test your problem solving and communication skills.
Sign up to CK+ to apply to roles at the click of a button and receive job alerts straight to your inbox here.
Salary expectations
Pharmacologist salaries can vary depending on the type of company and area of pharmacology that you are working within. Typically, a starting salary will be around £21,000 per annum, although for those who hold a postgraduate degree this could be up to £26,000. Earnings of pharmacologists working in industry tend to be higher than those working in academia.
Career progression
In industry, career progression can be fairly fruitful. Entry level pharmacologist roles can lead on to senior and managerial roles that offer significantly increased responsibility and the opportunity to lead teams of researchers as well as supervise more projects. On the other hand, in academia you could become a principal researcher.
There is the opportunity within pharmacology to take your knowledge and experience elsewhere to work within other industries, such as regulatory affairs, business development or medical writing.  
Related jobs
Research Assistant – involved in providing support to scientists or other types of researchers who are conducting experiments or gathering information in order to make new discoveries.
Biotechnologist –  uses techniques of molecular biology to understand and manipulate the genetic, chemical and physical components of living organisms in order to design products and processes that enhance the quality of human life. 
Microbiologist – studies the microorganisms that cause infections, to understand how they work and how they can be used to enhance the quality of human life. 
Visit the Advice Centre for job hunting, workplace, CV and interview advice