Recruitment companies like CK Group help thousands of job seekers every year find the roles they have always dreamed of. Recruiters can put your CV in front of some of the world's most innovative companies, simplify your job search and provide careers advice, but it can sometimes be tricky to know how to work with them effectively.
We're here to show you that working with a specialist agency is usually a straightforward, fruitful experience. Here are our tips on how to get a job through one like us.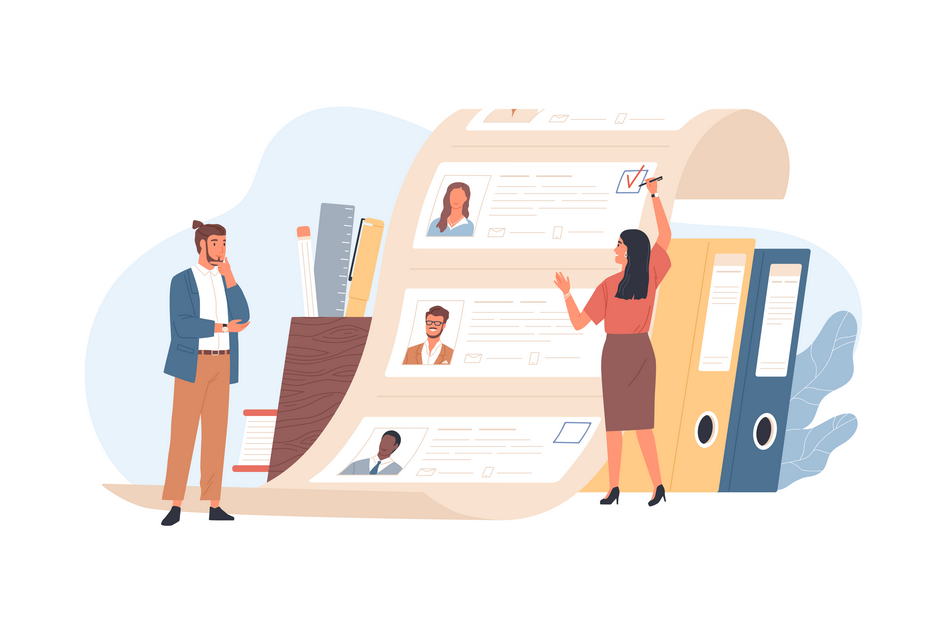 Firstly, think about what you want to do
It's important to have a clear idea about what job you are after.
What previous positions have you enjoyed or not enjoyed? Where are your skills put to best use? Do you want to take on a completely new challenge?
If you are unsure about what you want to do, you may find it helpful to research the types of roles that interest you. You can look at job adverts online, speak to people already working in industry or even ask your recruiter for some guidance.
We've interviewed lots of professionals working in science, clinical and technical careers to find out what it's like to spend a day in their jobs – and you can read their interviews here. Our job profiles also contain lots of insightful information about some of the top roles that we recruit for, which you can find here.
Get your CV and cover letter noticed
Recruiters can receive hundreds of applications for each job they advertise, which means they don't have long to spend reading through each one.
In order to make sure your application gets noticed, it is important to make it stand out through the use of buzzwords. For example, if a vacancy requires you to have experience with HPLC, PCR or ELISA techniques, ensure these are clearly stated within your CV. Similarly, if a job advert indicates that the ideal candidate must have good understanding of GMP, IE and ISO requirements, you should include these keywords as recruiters will be looking for them. It is a good idea to tailor your application to each role you apply for so it is always relevant.
Having a comprehensive CV means that your consultant can pitch you more effectively to a client and enhance your chances of getting the job with them.
In need of a little more guidance? Visit our advice centre for CV writing tips, or download our free CV template here.
Give your recruiter as much information as possible
We want to help you find the job you've always dreamed of, and to do that we need you to give us as much information as possible about what you are looking for. We are more likely to find you a role quickly if you're able to let us know things like:
The types and levels of roles you would consider, as well as the ones you wouldn't
Locations you would consider working (and whether you could relocate)
The salary or rate ranges you have in mind
Whether you are looking for permanent or temporary jobs, or both
The types of companies you would like to work for
Download a full list of information to give to your consultant here.
Ask for specific interview advice
Recruitment agencies like us have gained the trust of the companies we work with, which means they value our judgement and we have negotiation power to leverage your chances of getting the job. It also means that we have insider knowledge about interview processes and can provide you with tips and guidance on questions you might be asked by an employer.
Get in touch with your consultant to find out how the interview process works at the company you have applied to, and how they would recommend approaching each stage. They can help you prep beforehand and give specific suggestions on making the most of the experience, as well as provide some reassurance to calm your nerves. Or, you can find more generic interview advice here.
If you are unsuccessful after the interview, your consultant can ask the client for feedback about your performance and areas to improve on for the future.
Make regular contact with us, and be honest
Recruiters speak to lots of candidates every week and sometimes may not have job updates for you personally – but they do want to hear from you. Staying in regular contact with your consultant and answering their calls or emails is an effective way to ensure a good relationship with them, and can make all the difference later down the line should you need to job hunt again.
Also, if things change and you decide you no longer want to be considered for a job you have been put forward for, just let us know. Changing your mind isn't a problem and we know that not every role you initially apply for will turn out to be suitable, but being honest and keeping us up to date means we can match you to up with a better opportunity instead.
Getting a job through a recruitment agency
How can candidates make the best use of pharmaceutical recruitment agencies?
When registering with a recruitment agency it is sometimes difficult for candidates to know how often they should be contacting their agency and exactly what type of contact to expect from the agency.
There are a number of strategies that, as a candidate, CK Group suggests that you could adopt the following strategies to help your cause:
Make contact with your consultant
First off, it's a great idea to email your recruitment consultant with a reminder of your job requirements. Try to be flexible with these as the consultant will immediately consider you for more vacancies as and when they come in.
On top of this, it is important to initiate regular contact with your consultant. If you are having trouble contacting them on the phone, email them or contact them through LinkedIn with a polite reminder that you are still available and keen to find a new role.
Keep your CK+ profile up to date
CK+ is our free members area that allows you to save and apply to clinical jobs at the click of the button wherever you are and at any time of the day. You can also register to receive job alerts, so whenever a new vacancy comes in that matches your requirements you will receive an email notification – so you never have to worry about missing out on the perfect job.
To make sure you receive notifications and contact from your consultant about the most suitable roles for you, keep your profile up to date. You can upload your updated CV and modify your skills and preferences at anytime, including locations you would be open to working in and the industries you have experience within. Login to your CK+ account here or register with us now.
Connect with us on social media
We regularly post the best engineering and IT vacancies to our social media channels, as well as the latest industry news and information about events we are hosting and attending. To stay up to date with CK Group and upcoming jobs that you might be interested in, be sure to connect with us. Whichever social channels you use, it's one of the easiest ways to get in contact with us.
It's a great idea to connect with your consultant. Visit our meet the team page here.
Be patient but consistent
We have an amazing team of experienced recruitment consultants at CK Group, who work hard to help you during the hunt for your next job. Everyday they recruit Clinical Study Managers, Regulatory Affairs Specialists, Medical Directors and many others – so there is no question they cannot answer.
If you find an engineering or IT position on our website that you are interested in, ask your consultant to be considered for the role and try to stay up to date with the status of your applications. If you don't hear back right away, remember that your consultant is working hard on your behalf and be patient with them. We are proud of our honest, friendly and fair recruitment service, so you can place your trust in us during your job hunt.
You may also like to read: