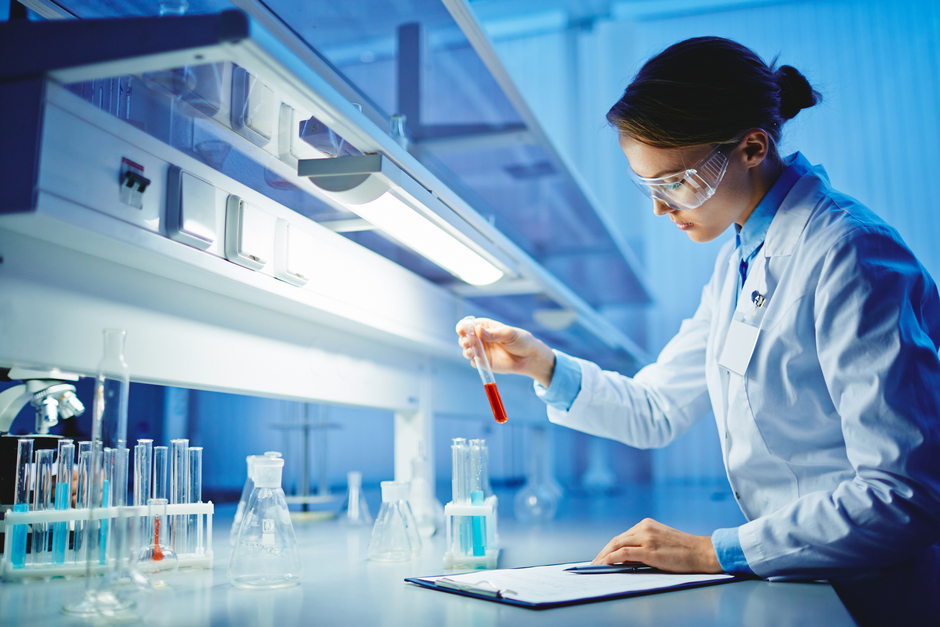 We recently interviewed one of our contractors, Katy S, to find out what it's like to work as an Assay Development Scientist. We asked what a general day involves, what experience and qualification are required for this job and what advice would she give to aspiring Assay Development Scientists.
1. What is your name and job title?
My name is Katy and I am a Assay Development Scientist
2. What does the company you work at do?
I work at a global biopharmaceutical company whose medicines treat thousands of patients around the world who live with severe diseases.
3. What does your job involve?
As an Assay Development Scientist, I am responsible for developing the screening assays for the discovery and characterisation of novel drug candidates, primarily to assist in the generation of a novel screening platforms to discover molecules which alter the proteolytic stability of protein targets.
This involves a lot of planning and designing of experiments, problem solving and using a range of techniques such as Mammalian cell culture, transfection and PCR, or biochemical assays such as ELISA, western blots and functional protein assays (enzyme function).
4. What is a typical day like in your role?
A normal day in the laboratory would focus on carrying out experiments, analysing the results, communicating them to the other members of the projects and sharing ideas as what next step should be.
5. How did you get into your current job role?
I started my career with a BSc [Hons] Pharmacology and Translational Medical Science. Then studied a MRes in Biomedical Sciences and Translational Medicine and went on to do a PhD in Biological Science.
Throughout my studies I always had a keen eye for research and working with different cell lines. I have extensive experience using cell culture techniques, assay development and working with mammalian cell lines which was vital for this role.
To get this job I registered with CK and found that they recruit for these types of positions. I was then job searching on Indeed when I saw an advert CK Science had on their website and I applied. I was then contacted by the consultant who talked about the contract and what the position would entail.
Q6. What do you enjoy most about your job?
The problem-solving aspect and getting good results.
Q7. What is the hardest part of your job?
Adapting from academia thinking to corporate thinking in industry.
Q8. Why did you decide to pursue this career?
I wanted to keep carrying out practical science, but I didn't want to stay in a university setting.
Q9. What can this type of job lead on to?
It can lead to a Senior Scientist position, and then a Line Manager and then Project Manager.
Q10. What advice would you give to somebody considering this role as a career?
Make sure you understand that you cannot get too attached to projects because they can be changed or stopped quite quickly depending on company requirements. However on the plus side, you are surrounded by experts, and everybody is willing to help because you're all part of the same team. So you will learn a lot in a short space of time.
You may also like to read:
A day in the life of a Research Scientist
A day in the life of a Lab Technician