International Women in Engineering Day, which occurs annually on the 23rd June, is a day that celebrates the incredible work that female engineers do around the globe, and recognises them as the heroes they are in innovation.
Some of the best, brightest and bravest engineers are women, yet we hear them talked about so infrequently that their contributions to STEM are often overlooked simply because many are unaware of them.
Our 'Women in Engineering' series aims to change that by introducing you to some incredible women who have gone before us. One of those is Judith Love Cohen.
Find out more about her work below, and why she should be recognised for her amazing work.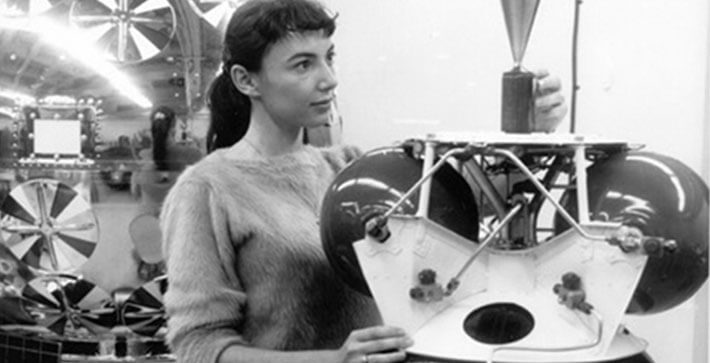 Judith Love Cohen
Judith Love Cohen had a fascinating life. She began her career in aerospace engineering by gaining bachelor's and master's degrees, before going on to work at Space Technology Laboratories (eventually becoming TRW) – all at a time when only one percent of all engineers were female.
Throughout her career she worked on various engineering projects, contributing huge amounts to the aerospace industry. When the Apollo 13 spacecraft suffered a disastrous systems failure during its mission in 1970, Judith helped save the lives of the astronauts onboard thanks to her work on the Abort Guidance System. It was this system that brought everybody home safely, by guiding the spacecraft's return back to earth and providing two mid-course corrections. Without this, their story could have been very different.
She also ran the systems engineering for the science ground facility of the Hubble Space Telescope, and helped to put the first man on the moon. According to her son, she even went into work on the day she gave birth to actor and musician Jack Black, taking a printout of the problem she was working on to the hospital with her.
As well as being an incredible engineer, Judith was an advocate for the better treatment of women in the workplace, working tirelessly to create an equal and fair working environment. Many things that we today consider routine, such as formal job descriptions and the advertising of opportunities internally, are Judith's creations. She had a profound impact on equality for women.
After retiring in 1990, Judith began a publishing company with her husband and published two series of books. Her 'You can be a woman…' series was created to encourage young girls to pursue careers in STEM, and included books on engineering, astronomy, biology and paleontology.
We really do have a lot to thank Judith Love Cohen for, who knows how the aerospace industry could look without her?
Discover the life of Sameera Moussa