With ever-increasing workloads, and pressures and demands on our time, it's easy to feel overwhelmed in the work environment.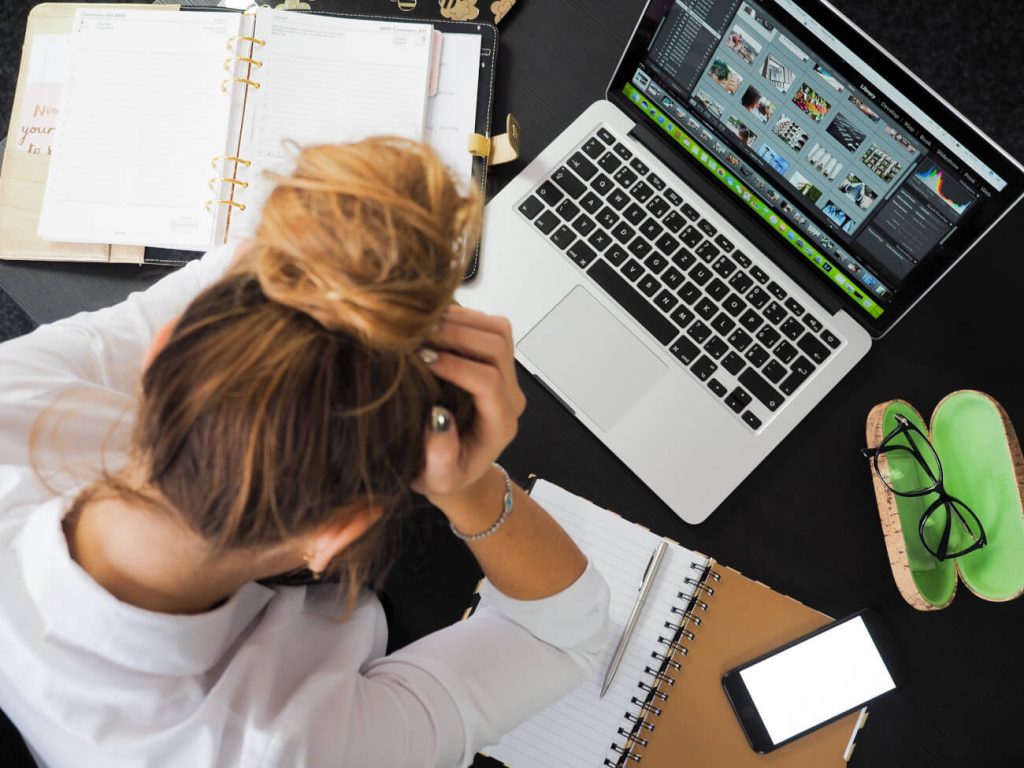 Here are our top tips for coping with an ever increasing workload:
Manage your to-do list
To get started, address the problem head first. It would be beneficial, if you don't already have one, to create a document or invest in a weekly planner to keep track of your tasks and responsibilities. This will help you stay organised, as well as help keep track of what needs to be done/what has been completed and allow a bigger sense of accomplishment at the end of each working day.
Prioritise your workload
In a commercial organisation, with conflicting priorities and pressures coming from multiple directions, it can be difficult to understand where to focus your attention. It would be worth taking the time to take a step back and assess the level of priority for each task.
After writing out your to-do list, you could assign each one to a category – such as 'urgent', 'important' and 'maintenance'. Based on this, you can then decide how to proceed with the day ahead and ensure that the most paramount assignments are completed first. Urgent tasks, which are heavily time bound, take priority.
If you haven't been assigned a deadline for a task, it would be beneficial to set one for yourself, whether it is today, tomorrow or next week. This will help you prioritise your workload on a daily basis and focus your attention on the required tasks.
Organise your time into blocks
Once you have prioritised the day's tasks, you may find it useful to create a schedule to help you stay on track and to prevent spending too long on unnecessary jobs. You should be strict with yourself, but realistic – there is considerable evidence to suggest that working longer makes you less productive. If you consistently find yourself running over your allocated time slot, you might want to ask yourself:
Have I been realistic in my expectations of how long the task will take to complete? You may need to think about allocating longer in the future.
Have I been focused on the task, or did I get distracted? If so, it would be beneficial to try to eliminate some of the distractions around you.
Take your breaks
You will inevitably achieve more when you are feeling fresh – working through your breaks won't achieve anything other than making you feel more fatigued. Therefore, be sure to take some time away from your desk during the day to eat your lunch and relax. You could go out for a walk, listen to some music or read a favourite book during your free time if you want to stay occupied.
Learn to say no
It is nice to be asked to do things, it makes us feel useful and important. However, if you gain a reputation for being helpful, you quickly become the go-to person in the office, and it's difficult to pull back your time. If you're feeling swamped, learn to say no, people will respect you for that.
Don't generate more work for yourself
Organising a meeting for later in the week might feel like a productive use of time, but can the problem be solved over a short phone call instead? You can avoid tasks taking longer than they need to by looking for the most simple, time-efficient solution. This will ensure that you are not consistently dedicating your time to unnecessary tasks, freeing you up to concentrate on what is actually important.
Slow down
If your work schedule is prioritised effectively, you should not feel like you need to rush tasks in order to move on to the next project. Working too quickly could, in the long run, generate more work as a result of making mistakes that could have been avoided with a little more attention to detail. Taking a steady pace and ensuring you have time to check over your work before finalising it is highly recommended.
You may also like to read:
5 ways to deal with criticism at work