So you have decided that now is the time to find a new job and take the next step on the career ladder. There are of course lots of job opportunities online but how can you make sure that you use your time effectively especially if you are job hunting while working?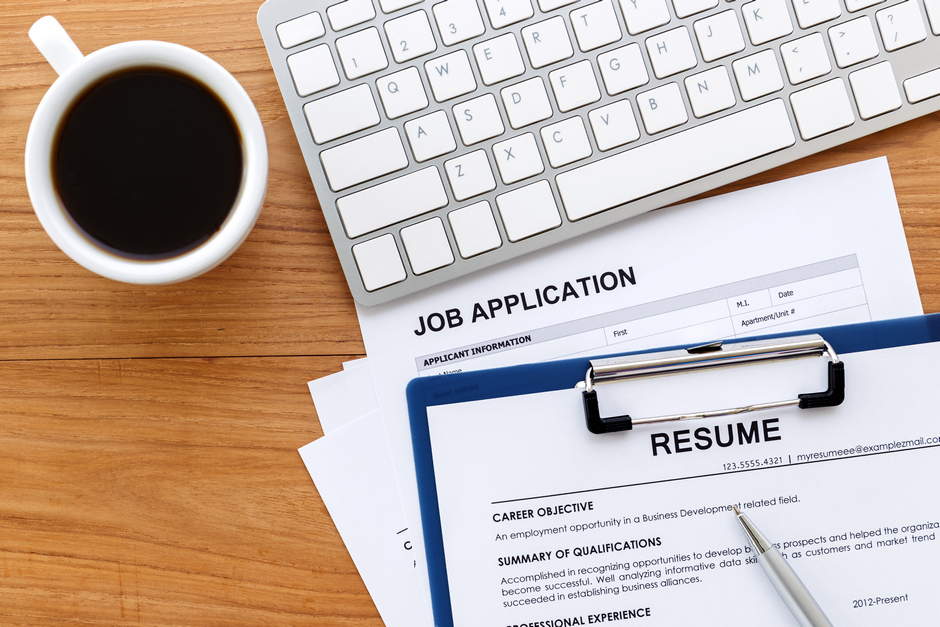 Here are a few simple steps to help you job hunt online effectively.
Step 1 – Allocate time
It's a time-consuming activity searching for a new job and keeping track of what you have applied for where and when. If you are between jobs then you have the opportunity to spend time searching and managing your applications. If you are currently working, it's often a good idea to work with a specialist recruiter who can do a lot of the leg work for you.
Step 2 – Find a specialist
A lot of recruitment companies cover a lot of roles in a lot of different industries. If you have a focus on working in a particular area, our advice is to find a specialist recruitment agency with at least a division in your focus area. For example CK Technical, whilst we could help people in lots of sectors, have chosen to focus on the Chemical, Medical Device, Biotech, Pharmaceutical or Blockchain sectors meaning we can help you focus on finding a role specific to your skills in your industry.
Step 3 – Researching your recruiter
See what types of roles the recruiter you are working with has handled recently. Are they focused on your area of expertise? Does it look like they have a good network and lots of opportunities? Once you are satisfied that their company and the recruiter are specialists in your area then its time to make contact.
Step 4 – Make your application
If you see a role you are interested in, then apply to your recruiter directly. If there is nothing that catches your eye right now, give them a call and speak with them. Find out if they know of anything coming up or if they have any contacts at companies where you would like to work who they can proactively approach for you. When you do see the right role, make sure of the below:
Send your CV in a word format. This may sound odd but a lot of recruitment databases struggle to handle PDF documents and when a role comes in your application may be overlooked just because of the format it is in. Don't leave this to chance.
Ensure that the CV is tailored to the role in hand and that the cover email is also specific.
Use bullet points rather than long paragraphs – make it easy for the reader.
Use buzzwords on the CV, these are skills, experiences, or techniques that are listed on the job description that the recruiter or employer is looking to match your skills too. If you have these skills ensure you list them in the CV and cover letter
If you are a graduate without much experience, list what you did in your university assignments and projects, so many graduates don't do this.
Don't miss significant aspects of your work history out, the recruiter doesn't know what you did in a certain role or any career gaps so make sure that you tell them.
Lastly, don't assume the recruiter or employer will just know what you did in a job, you need to be specific and describe it.
Step 5 – Preparation for your interview
Once your recruiter has helped secure your interview do some online research for your interview. Take a look at LinkedIn. Do the people you are meeting have a profile. If so, take a look at what they do, where they have worked before and see what, and who, you may have in common. Also, take a look at the company website. What does the company do, are there any press releases about recent changes. If you can drop this into the conversation it will show that you have done your research and will help you build a rapport.
Step 6 – Have up to date information
If you have a few days before your interview, try setting up some google alerts to flag up information about the company you are seeing. This way you will have up to date information sent directly to you and will be really on the ball for your interview.
Step 7 – After the interview
If your interviewer has seen a lot of people and is struggling to make the choice between some great applicants, a gentle reminder about who you are can help swing the decision your way. Send them a thank you message via your recruiter. In the message, outline that you are keen, that it was good to meet them and that you appreciate your time.
You may also like to read: