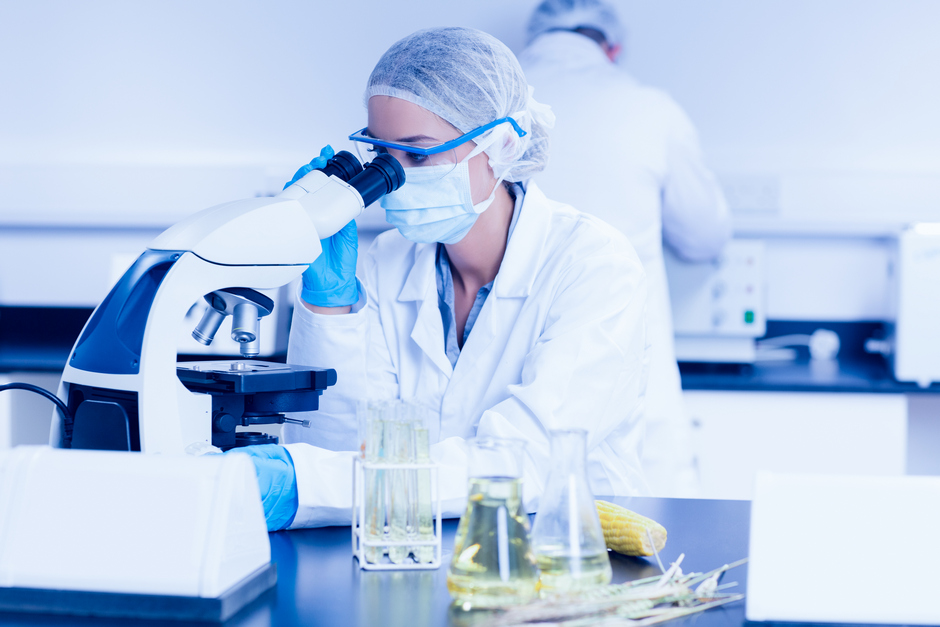 We recently interviewed one of our contractors, Amanda, to find out what it's like to work as a Research and Development Food Technologist. We asked what a general day involves, what experience and qualification are required for this job and what advice Amanda would give to aspiring Research and Development Food Technologists.
1. What does the company you work at do?
The company I work at develops, produces and supplies an extensive range of high quality ingredients to the world's food and pharmaceutical industries and specialised technical application areas.
2. What is your background?
I have a 2:1 in BSc Biochemistry and did a one year placement at Airborne Environmental Consultants as a Lab Analyst.
3. What does your job involve?
My job involves performing research projects as directed. At any time, I am responsible for carrying out a number of food-based and technical research projects under supervision from the Group Technical Manager. Also to have initiative, observational techniques and the ability to work alone are encouraged.
My job also involves:
Giving accurate report writing and record keeping of detailed reports
Maintaining the incoming sample, development sample, nutritional information complying with current legislation.
Liaising with potential suppliers to obtain ingredients.
Using a range of investigative techniques for matching, evaluating and developing commercially viable project databases.
Writing final product specifications ensuring accurate ingredient and allergen labelling and nutritional information complying with current legislation.
Using a range of investigative techniques for matching, evaluating and developing commercially viable food-based or technical gelling or thickening products viscometry and texture analysis.
Auditing designated company Quality Procedures in accordance with the company audit schedules.
4. What is a typical day like in your role?
I usually turn on the lab equipment, in order for them to 'warm up' ready for the day ahead. If I am doing a project which involves testing any products then they must be left to process (usually gel) overnight so in the morning, I will prepare to measure them.
Once done, I update the corresponding report with the results and discuss my findings, then after speaking with my group manager, we will decide on any further project work that has to be done if we have not fulfilled the aim(s) of the project. If no further research needs to be done then the project is 'complete' and so the project list is updated along with the projects folder.
Sometimes I help the quality control technicians with testing of products usually formulated by us. They have a specification that the results must be within, whether they either pass or fail which can be for several reasons.
We keep the lab clean at all times, making sure the dishwasher is loaded and unloaded.
5. How did you get into your current job role? (Did you need a certain qualification or experience?)
I have lab experience from my placement year, and a Biochemistry degree, so having knowledge about food groups and chemicals i.e. Carbohydrates, Proteins, Acids and Alkalis is very beneficial to this role.
6. What do you enjoy most about your job?
The combination of laboratory work and admin work. Being able to do both makes work very enjoyable and it does not become tedious.
7. What is the hardest part of your job?
Remembering the properties of all the different types of gums.
8. Why did you decide to pursue this career?
Because I have always been interested in research and development, and I believe it will open doors on to more similar roles.
9. What can this type of job lead on to?
Research and development roles.
10. What advice would you give to somebody considering this role as a career?
Be willing to learn new things, show interest, find out about what companies the products you are testing/developing are going to.
11. Please tell us anything else that you would like to add about your job…
I work in a small, welcoming company which I am very grateful for as it is important to start small and grow!
You may also like to read:
A day in the life of a Chemist