We are currently working with EMS healthcare to provide research staff to the world's largest randomised trial of Galleri™ by GRAIL, a pioneering multi-cancer early detection test that can detect over 50 types of cancers. The NHS with GRAIL launched the trial in September 2021 and is still ongoing.
Overview
This project involved sourcing 108 clinical research nurses for a UK-wide mobile cancer detection study. The study involves the use of seven mobile phlebotomy units that are based in various UK locations accessing over 170K participants. The study is set to last for three years in total.
The Challenge
The main challenge with this project was the location of the units and how to staff for more remote areas. Each unit would be mobile around a specific region (e.g. London & Kent, North East England, East Anglia) so we had to secure staff that would be happy to work from a new location every four – five weeks. The client also wanted a break in the study for two – four months (dependent on location), so the challenge was to retain staff during this period and/or recruit replacements.
The Solution
The recruitment was managed by our in-house clinical contracts team headed by Russell Oakley, Associate Director. This team has recruited for other outsourced projects involving recruiting large volumes of research nurses, we felt the experience of this team ensured the swift and accurate appointment of the staff and also guaranteed the continuity of the recruitment process.
We also appointed our in-house HR and payroll team to provide support to the senior members of the staff as well as dealing with staff welfare, payment queries, staff onboarding and training.
Through a dedicated team, niche advertising, and networking means, the nurses were secured in the space of four months. All nurses were fully screened and onboarded ready to start in the period of Sept-Nov 2021.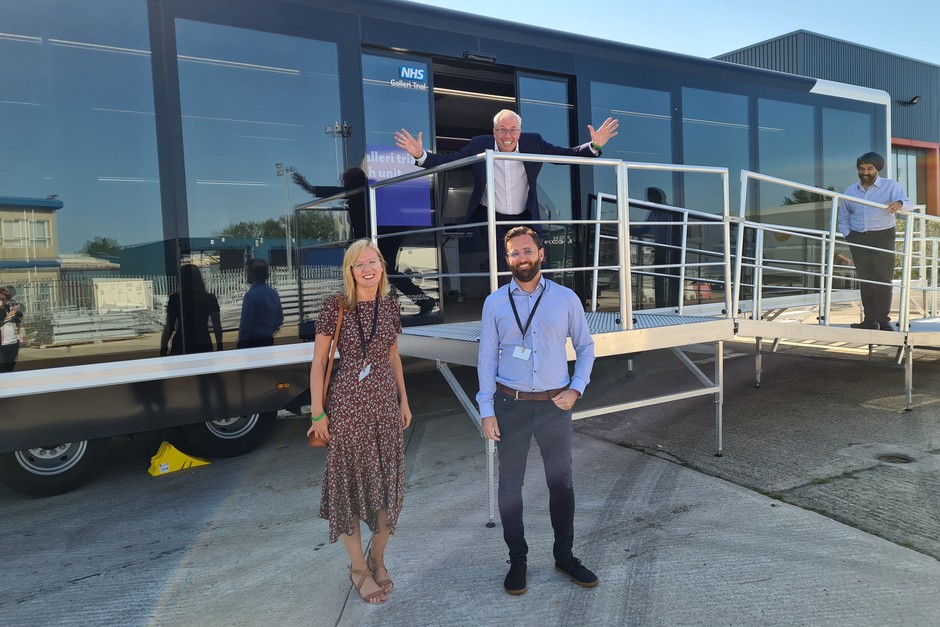 The Outcome
This project is still ongoing and the first year has been a great success. Having a dedicated recruitment and HR team has proven vital in managing the staff levels and staff welfare. As with all outsourced projects we have adapted to our client's needs throughout and are happy to change according to the demands of the trial.
A Review from EMS Healthcare
"CK have played a major role in us being able to staff one of the largest cancer detection studies to date. From going out to market and reviewing other companies, CK really stood out with their knowledge of the market as well as their full approach to staff and ongoing HR support.
Russell and the team understood our staffing needs and was able to ensure we had enough staff at the right time resulting in a smooth roll out of our
project. Their knowledge of the areas we were covering and their pools of staff through the UK has been fundamental as part of our service delivery."
Helen Jones, Clinical Services Director, EMS Healthcare