Are you thinking about a career in the science-related industries but finding it tough to secure that first role? Or perhaps you are looking at moving into a new area or discipline?
If you are looking to get a foot in the door of a new career then experience and a good network in a related field are key. Of course, there is the old adage of how can you get experience or gain the right contacts without the right job in the first place, the chicken and the egg scenario. Well, this is where volunteering comes in.
If you are looking for a scientific job there are many reasons why doing a spot of volunteering could help improve your chances of landing your perfect job. Here's how: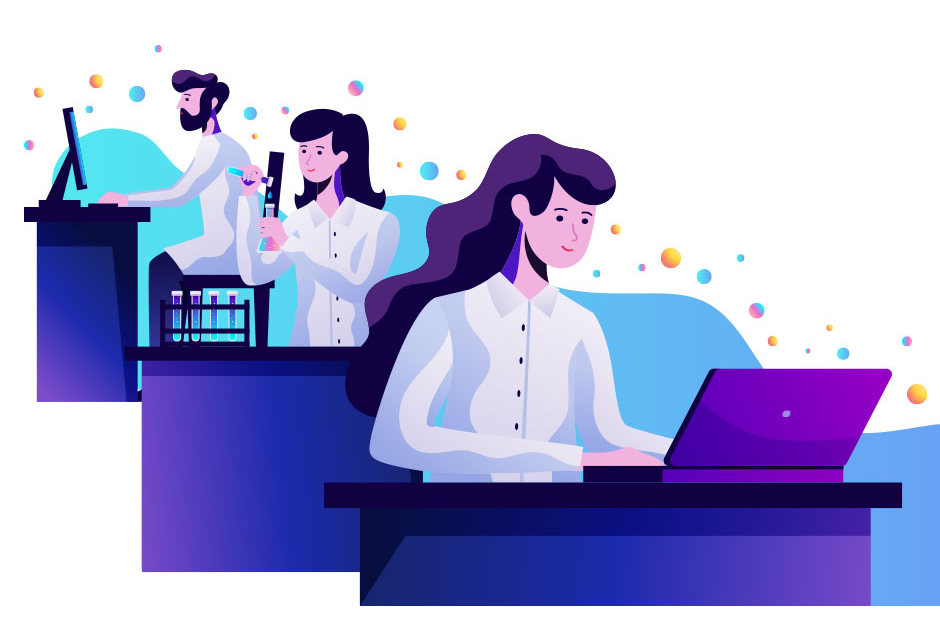 Helps you build experience:
One of the major reasons if not the main reason job seekers do not find roles in their preferred field is due to lack of experience. Feedback here at CK from the recruiters is that employers would like to see experience in a similar role that you're applying for over anything else. It could be that someone has graduated in the same field as you with the same mark but they have volunteered for the summer at a pharmaceutical company in a laboratory role, if this is the case, it is more than likely that they will be considered for the role over you as they have gained a little bit of experience. We have noticed that even a 3-week placement in work or university holidays can give you that competitive edge over other applicants.
Volunteering helps you expand your network:
When you're volunteering, you never know who you are going to meet. It is more than likely that your fellow volunteers are driven, well-connected and highly conscientious – and thus could be great referrals during your job hunt and in your long term career.
Volunteering can help perfect your skills:
Volunteering is a great way to practice your skills and learn new ones. As a volunteer, you will more than likely get exposure to different ways of doing things (e.g. management skills, problem-solving, brain storming, conflict resolution) which will then help you challenge and re-think your current approach.
Volunteering can help you test the water:
Volunteering in your preferred scientific sector is the perfect (and risk-free way) to test out your skills in that environment. This will help you decide whether this is the career path you want to follow in the long term.
Volunteering can give you a competitive edge:
In this economic climate, employers want the best of the bunch and there are a number of ways that volunteering can help you demonstrate that you are exactly that:
Volunteering shows you are open to new experiences and challenges
It shows you are not scared to take initiative
It shows that you are able to work collaboratively towards a common goal
So you think that volunteering could work for you but how can you find a placement?
There are many routes to finding a volunteer placement, here are a few ideas:
Make a shortlist of the companies in your area that offer the type of work you are interested in. If you can broaden your search wider to the whole country this will help. Some companies will offer summer placements for example and pay for your living expenses. Contact the HR contact or Hiring Managers through email or call them to discuss a volunteer placement.
Use LinkedIn to find the names of Hiring Managers and HR contacts at these companies, you could message them through Linkedin if needed.
Speak to careers advisors. Career advisors at universities or colleges might have contacts at these companies and could help you gain a placement.
If you have colleagues, family members or friends parents with contacts in your chosen sector do not be afraid to ask them for help. Most people are actually happy to help you get your career started.
Check the websites regularly of your chosen organisations, they may advertise volunteer roles now and again.
Check job sites such as Indeed or Reed as these will also post volunteer roles.
Remember that even a short placement is worth it, the longer the better of course but even a two-week placement is a start. Don't forget that once you get to know the company, they might offer you a paid role and if you have your sights set on another company then this placement will definitely help you achieve that goal.
If you are looking for volunteer or paid work then ensuring you have the correct buzzwords on your CV is key – take a look here.
If you are a graduate, here are some tips to help you stand out from the crowd
Take a look at more careers advice articles in the career zone
Search our latest science jobs here