We recently carried out a survey across a range of organisations in the life sciences arena within the UK, which explored their plans for returning to work once lockdown restrictions allowed. We've captured some of the effects that the pandemic has had on working arrangements in relation to office presence.
Each of the companies that took part in the survey were UK based with a varied geographical remit and size. The majority were pharmaceutical and biotechnology companies, with some medical device, CRO, and healthcare organisations.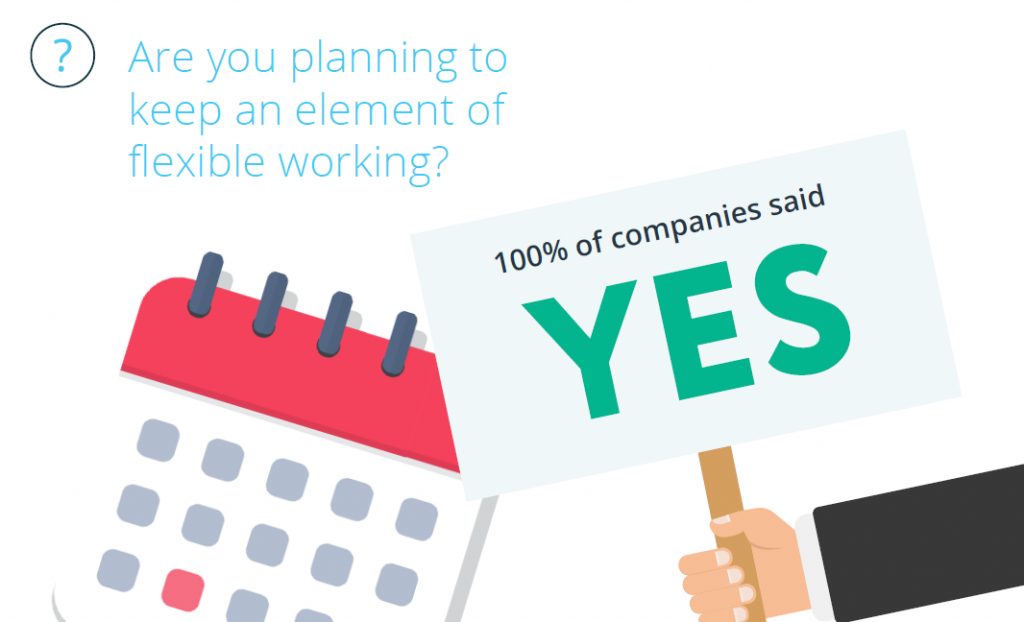 What did our survey reveal?
Of the companies surveyed, it was surprising yet pleasing to see that 100% are planning to retain an element of flexible working after restrictions change on the 19th July.
What was even more surprising was the extent to which flexible working appears to be on offer, with 45% of companies stating that they will not be implementing a minimum number of days per week or month to be onsite. However, the overall trend seems to be two to three days in the office per week, or as and when required by the business.
What are the current market trends?
Our survey offered some interesting insights into how the pharmaceutical and life science industries have adapted to working through the pandemic. Certainly from a recruitment perspective, we have seen many companies offering higher levels of flexibility and downsizing office space to account for the uptake of home working. We have also seen a boost to candidate and skill attraction, as well as a surge in job seekers being able to consider companies previously unsuitable due to location.
On the other hand, many have struggled with the large-scale introduction of home working. Some candidates have been forced to turn down roles due to living in shared accommodation and, for example, being unable to work on medical information enquiry lines because of this. This has been disappointing for the individuals, hiring companies and ourselves, all for reasons completely out of anybody's control. As the old adage goes: one size does not fit all.
Could this be the start of a truly virtual working world? Do people really have the space or knowledge of technology to work from home? Is it fit for all purposes?
Time will tell what long-term changes are going to influence our working habits and effectiveness.
Find out how our services can help you