As we approach our 30th anniversary of recruiting staff for the science sectors, CK Group has welcomed a number of new staff to join our teams both in the UK and internationally.
We are continuing to grow across our scientific, clinical and engineering divisions, and are delighted to welcome our new team members. They have joined us to help ensure that we continue to offer exceptional levels of recruitment services to our clients.
Liam O'Connell, former Operations Director of CK, said "We are all very excited to welcome our new colleagues, and I am looking forward to watching them develop as consultants within the organisation. Each of them brings a range of additional skills, which will help our clients and candidates get the highest level of support within the recruitment process."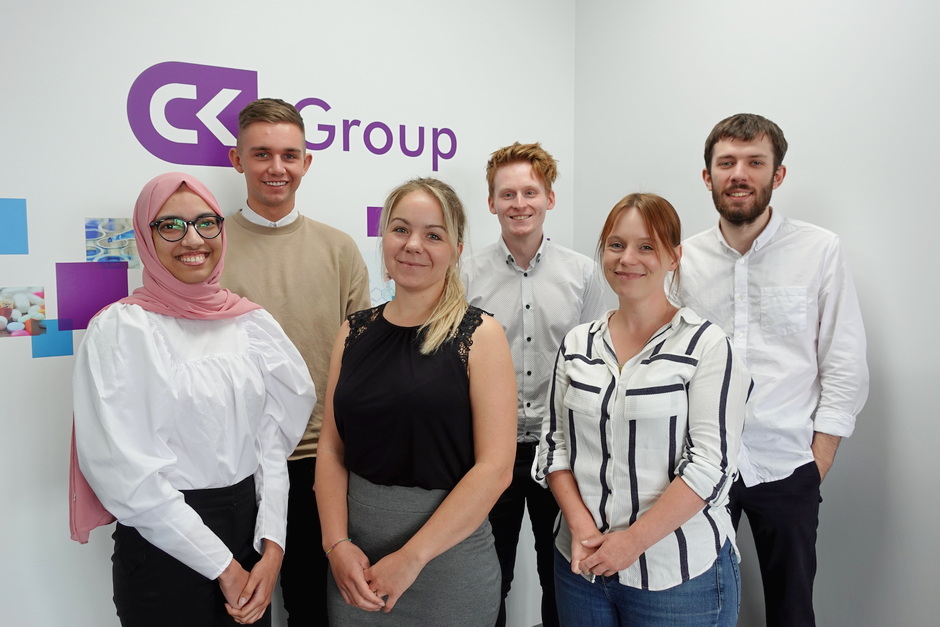 Annet Racz, who recently joined our Key Accounts Team, has said about her experience so far "I joined the company in March of this year and I can say that this was the best thing that has happened to me in a long time. I'm really enjoying my time here. Everyone is really friendly, they are supportive and celebrate with me at every step."
"Coming from a different country, the biggest challenge for me was being confident enough using English as a second language. However, I am really lucky because I have never felt that this is a disadvantage and everyone has been encouraging to help me build my confidence."
"This job is exactly what I was looking for, it is always busy and challenging. Everyday is a new opportunity to learn something from professional colleagues, and the office is always full of life now we are able to get back to our normal lives. I couldn't wish for a better experience."
CK Group continues to grow and will be looking for further staff throughout 2021. If you are interested in joining us, find out more about what it's like to be part of our team here, or contact our HR Manager, Naomi Menary.