CK is very pleased to announce that the company won the Employer of the Year Award at the Hertfordshire Business Awards.
CK attended the glittering awards ceremony run by the Archant group on the 23rd of November at the wonderful Knebworth Barns at Knebworth Park and is absolutely delighted to have won the Employer of the Year category which is sponsored by Blue Arrow.
MD Jonathan Hart-Smith said "Winning this award this year really means a lot to us. We've put a lot of effort in over the past 26 years to make sure we are a fantastic company to work for, and the acknowledgement that we are Employer of the Year for 2017 in Hertfordshire really is a big tick in the box for everything we've done to look after our staff."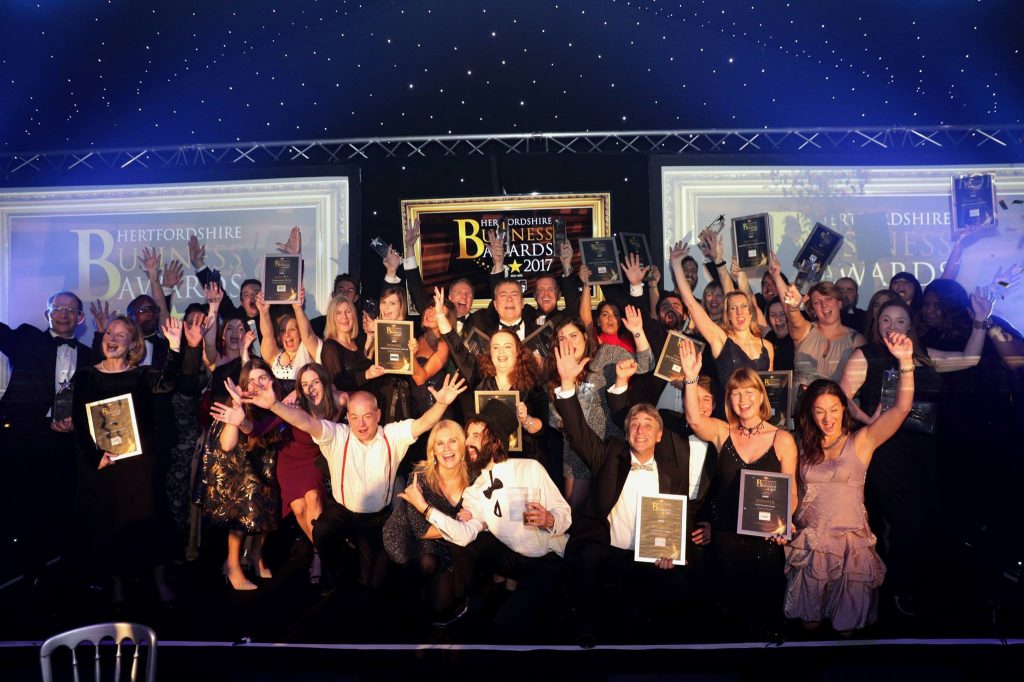 CK has worked hard to create a great working environment for all staff, having recently refurbished the offices countrywide and designed a new employee reward scheme, just to name a few areas of improvement. This award is confirmation of that work.
Thank you to the Archant group and all of the judges for putting the night together and to Blue Arrow for sponsoring the award.