Russell Oakley, our Head of Business Development, attended the SkillsForward 2023 Conference on the 31st of October. While there at the Discovery Park, he covered which trends we are seeing in the current STEM job market in the UK.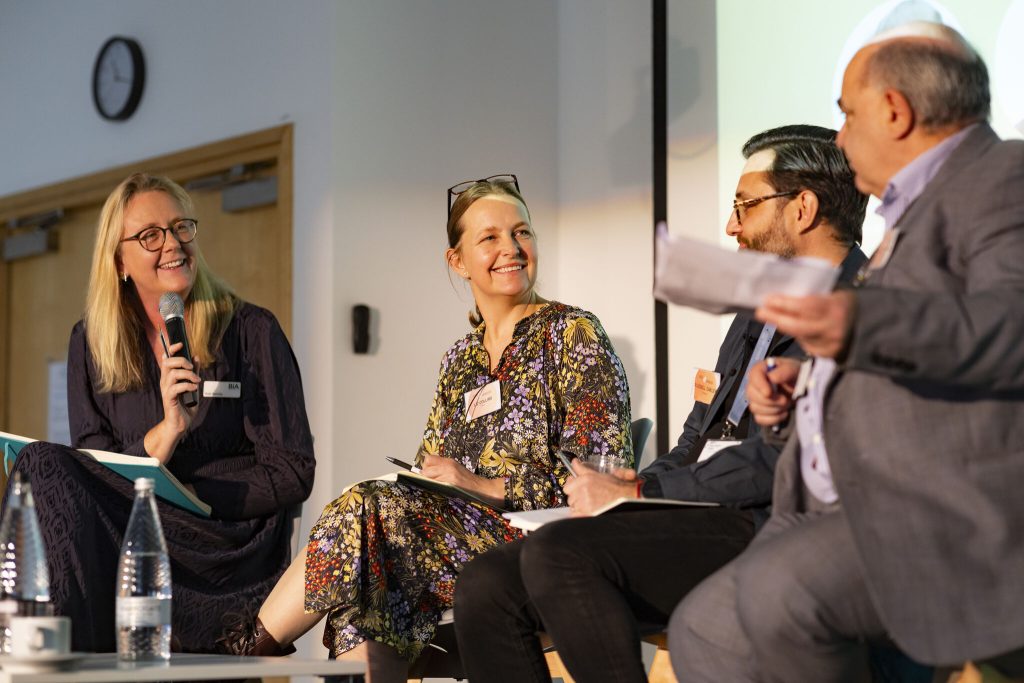 Read an overview of Russell's talk below for some interesting insights:
1. What are we seeing and hearing in the market right now?
Everyone is aware that 2023 has been a year of economic uncertainty. If you started your job search this year, then you must be thinking the worst! The jobs market is cyclical. Russ has personally worked through 3 major economic shocks in this sector, and while Life Science is slightly protected, it is not completely immune. As a company we have seen a drop in jobs, however, oddly there has also been a shortage of skilled candidates. This has made it difficult for people looking for work AND for those hiring staff.
On the other hand, if you are looking for work, we have been seeing demand steadily rise over the last 4 months. As mentioned, the job market is cyclical and it does always come back around – just the types of jobs and skills in demand change.
2. What do we see in the long run?
In more positive news, numerous studies and data sources project significant growth in the UK over the next 4 to 7 years. What's even more promising is that these projections vary, with some estimates indicating double the anticipated national average employment growth, and others nearly 2 and a half times as much. When you factor in the substantial increase in available lab space expected in the next 2 to 4 years, it creates an exceptionally favourable environment for scientists in the UK.
3. Which technical skills are in demand right now? 
At CK Group, we handle a broad spectrum of roles across the entire drug development process, spanning from preclinical R&D to product licensing. Over the past three years, the area that has seen the most substantial growth in demand has been for Bench Scientists, especially those specialising in Cell and Gene Therapy, Immuno-Oncology and, more recently, Neuro-based disorders. This surge in demand reflects a strong need for expertise in Biological Sciences, Pharmacokinetics, and Chemistry disciplines.
It's worth noting that demand in this field can be also cyclical. Approximately a decade ago we saw a shift in demand for the chemist skill-set which has since gone from strength to strength.
4. Other notable skills which are in demand
Looking further ahead, it's not surprising that digital innovation is already reshaping the landscape of recruitment requests – with our own database strongly supporting this trend.
The biggest skill sets that we believe will be in demand in the Life Science sector moving forward are:
AI and Machine Learning
Big Data
Cloud Computing
Currently, there's a high vacancy rate for AI and ML positions. Therefore, if you're a Scientist who can complement your expertise in Biology, Chemistry, Engineering, or Physics with proficiency in these additional areas, you'll be highly sought after.
Just because a career in tech isn't your cup of tea doesn't mean you can't land a job. On the contrary, there's a growing demand for "softer skills" like communication, empathy and persuasion, particularly in roles like Sales, Business Development and Customer Service. As a Life Science recruitment agency with over 30 years of experience in placing scientists, we've seen an unprecedented surge in science-based companies reaching out to us in the past year. With the heightened interest mostly surrounding assistance in hiring technical sales and support teams.
5. UK Government influences
Did you know that the UK Government is fully committed to transforming the UK into a Science Superpower by 2030?
This means you can anticipate an expanding list of required skills and roles in the coming years, including:
Proficiency in all things digital within our sector, encompassing Computational Chemists, Biologists, and Machine Learning experts.
Increasing demand for advanced manufacturing positions, driven by a rise in manufacturing activities and a trend towards onshoring and reshoring in response to the supply chain challenges brought to light by the pandemic.
A surge in roles related to Regulatory Affairs. With the ongoing adjustments post-Brexit, the regulatory landscape has become more intricate to navigate, necessitating a larger workforce to address these complexities.
To conclude, although the job market has been challenging this year so far, there are definitely viable solutions available and there is evidence that we are now overcoming them. The UK remains a hub of excellence for Science and Technology and as we gaze into the future, our outlook is optimistic.
It's crucial for all of us to acknowledge our individual roles in enhancing our skills and aiding those around us; we mustn't rely on others to do it for us. Employers should focus on nurturing the growth of their staff, which in turn benefits overall productivity and staff retention rates. As employees, we should actively seek opportunities to enhance our skill sets, ensuring we are viewed as valuable hires but also keeping our roles engaging and stimulating.
If you wish  to learn more about our insights into the current UK job market, or just want to chat further about any of the points in this article, you can start the conversation with us today by emailing Russell Oakley at roakley@ckgroup.co.uk.