We are pleased to announce that we are hosting a free must attend IR35 Information Event on the 7th of November at 4pm at the Stevenage Football Club, Stevenage, Hertfordshire.
What is IR35? What is changing? How does it affect your business? How will this affect you and your PSC? Why do you need to prepare now?
If you are an employer or you currently work on a contract basis then this is an essential event for you to attend.
This event will explain the changes to IR35 legislation in the private sector, how it will affect you and your business as well as the steps that you need to take now in order to be ready for April 2020.
Our specialist speakers are experts in the tax and legal space, Lewina Farrell, the Head of Legal Services at REC (The Recruitment and Employment Confederation) and Chris Humphreys, Head of Tax at BHP, one of the largest accountancy firms in the UK.
They will help you with the following:
Explain the changes to the IR35 legislation
The implications of the legislation
How this will affect employers, agencies and PSC/Ltd company contractors
Planning for April 6th 2020
Offer information as to the steps to take
Get you to think about contractual arrangements
What conversations you should be having with your accountants, advisers and/or agencies.
A little bit about our speakers: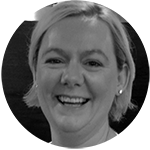 Lewina Farrell- Head of Legal at REC
Lewina Farrell qualified as a solicitor in 2004. She joined REC in 2008 and is now Head of Legal Services.
She advises businesses on employment and commercial law with a focus on IR35 and data protection.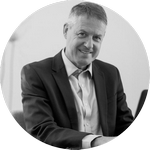 Chris Humphreys – Partner and Head of Tax at BHP
Chris is an experienced Tax Practitioner who prides himself on looking at tax issues with a commercial eye and is able to explain them in a way that takes the jargon out of complex tax legislation.
Chris has over 25 years' experience, dealing with a wide variety of owner managed businesses, growing companies and family businesses, and advising on their taxation issues. Chris specialises in Corporate and Personal Tax.
Agenda:
16.00 – Welcome by CK Operations Director Liam O'Connell
16.10 – Lewina Farrell
17.10 – Chris Humphreys
17.40 – Q&A
17.50 – Networking and refreshments.
Don't miss out on this free event!
Details:
Date: 7th November
Time: 4PM
Location: Stevenage Football Club
The Lamex Stadium
Broadhall Way
Stevenage
Herts
SG2 8RH
Transport: Plenty of parking is available at the football club and as well as only 5 minutes by taxi from the train station.
Refreshments will be available on the day.
Find out more about IR35 here:
Any questions regarding the event please get in touch with Lauren de Frece: ldefrece@ckgroup.co.uk /01246 457705
Author: Lauren de Frece
Posted in: News